In a celebration befitting the royalty of the Isanya-Ogbo kingdom, Odogbolu Local Government, Ogun State, High Chief Balogun Abdulfatai, the Rarun of Isanya, has commemorated his first anniversary of enthronement.
With a reign that has already shown immense promise and dedication to his people, the revered monarch in an interview with Kakalistiq Media reflects on his journey to the throne with a heart filled with gratitude.
Since his installation one year ago, High Chief Balogun Abdulfatai expressed profound joy, saying, "It was a moment of divine calling, a sacred responsibility bestowed upon me by the ancestors, and I felt humbled and honored to serve my people."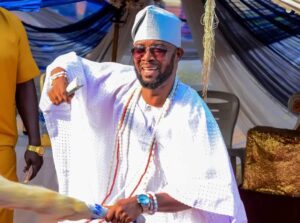 He noted that he is a visionary traditional leader whose passion transcends the custodianship of culture and tradition, and has set his sights on a transformative reign that focuses on the welfare and progress of his kingdom.
He assured that he will diligently preserve and promote the rich cultural heritage of the Isanya-Ogbo kingdom while also exploring innovative ways to address modern challenges. He added that he aspires to entrench a visionary leadership that will endear him to both the elderly and the youth, to see him as a beacon of hope and progress.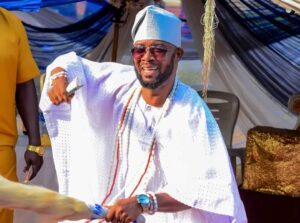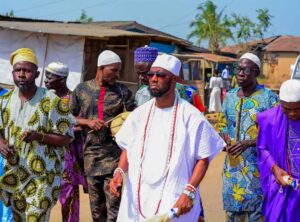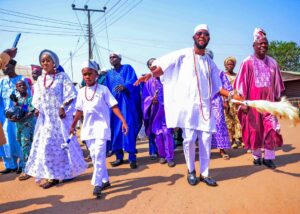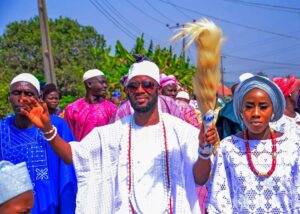 Reflecting on his journey so far, High Chief Balogun Abdulfatai expressed deep gratitude to his ancestors and the community leaders who have been supportive since his ascension to the throne.
He stated, "I am eternally grateful for the guidance and support I have received from my elders and the entire community. Their trust in me has been a driving force in my pursuit of a prosperous and harmonious Ogbo kingdom."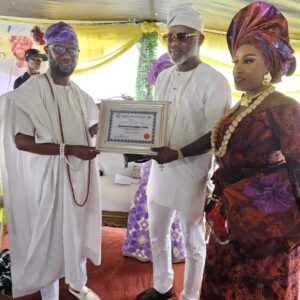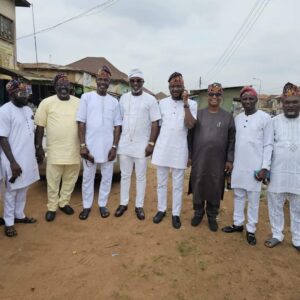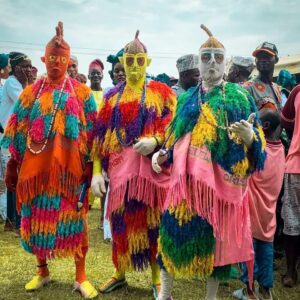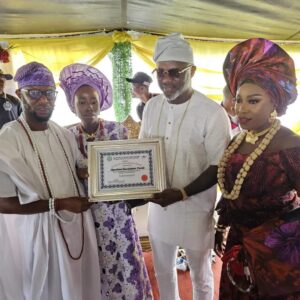 For the first-anniversary celebrations, a series of activities were carefully planned to engage the community and strengthen the bond between the palace and the people. The festivities include cultural displays, traditional performances, and ceremonies to honor the ancestors.
Kakalistiq Media reports that the High Chief Balogun organized community development initiatives, such as the groundbreaking ceremony of the construction of a new palace. Kabiesi also presented certificates of recognition and appreciation to distinguished members of the town. The anniversary was commemorated with the coronation and installation of Balogun, Baba Oloja, Iya Alaje, Akinrogun, and Otun Iyalode to support the developmental agenda of the kingdom.