Kakalistiq.com reports that distinguished Senator Mukhail Adetokunbo Abiru, the Chairman of the Senate Committee on Banking, Insurance, and other Financial Institutions, representing Lagos East Senatorial District, has taken decisive action in response to the devastating flood disaster that has affected numerous communities under the Ikosi-Isheri Agboyi-Ketu Local Council Development Areas and in certain parts of Ogun State.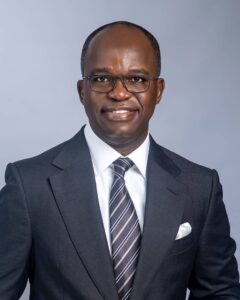 Senator Abiru initiated a motion that addressed this pressing issue, aligning with matters of public importance under orders 41 and 51 of the Senate Standing Orders 2023, as amended.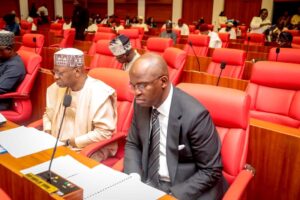 This crisis was precipitated by the release of water from the Oyan River Dam, under the jurisdiction of the Ogun-Osun River Basin Development Authority. The consequence of this environmental event has been profound, with residents in these areas being forced to evacuate their homes. Schools, businesses, and places of worship have had to cease their operations. For example, in Ikosi-Isheri's Maidan area, floodwaters rose to the neck region of an adult. Similarly, locations like Caterpillar, Harmony Estates, and sections of Channels TV Road in Ikosi Isheri faced dire circumstances.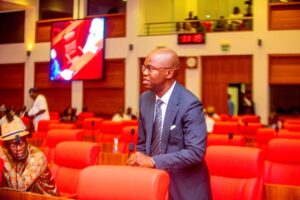 Senator Abiru expressed his deep dismay at the widespread flooding along Ikorodu Road, affecting areas such as Agiliti 2, Owode Elede, Irawo, Ajegunle, Elias Estate, and more, extending down to Itowolo. These communities have experienced the brunt of this inundation.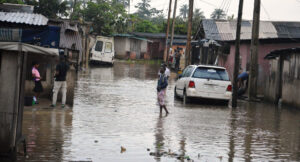 In light of this pressing humanitarian crisis, Senator Abiru called upon the Federal Government to intervene. The Senate, following a thorough deliberation of the motion, fully endorsed the resolutions. They extended heartfelt condolences to the flood disaster victims and commended the proactive responses of the Lagos and Ogun state governments. Senator Abiru further called for the National Emergency Management Agency (NEMA) to provide relief materials to support flood-affected communities in both Lagos and Ogun States.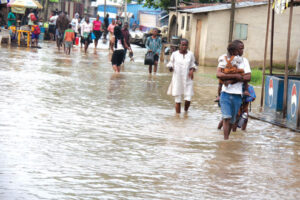 The Senate, through Senator Abiru, also urged the Federal Government to convene a stakeholders' meeting to address the recurring issue of flooding across the country comprehensively. Additionally, they instructed the relevant Senate committees to allocate adequate funding to critical agencies like the Nigerian Meteorological Agency (NIMET), the Hydrological Agency of Nigeria, and the River Basin Development Authorities. This financial support would enable these agencies to effectively fulfill their mandates.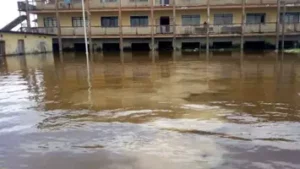 In a final mandate, the Executive was urged to implement the recommendations of the Presidential Committee for the Development of a Comprehensive Plan of Action. This recommendation includes the establishment of a National Flood Management Council (NFMC) in Nigeria, serving as a central coordinating body for flood management activities nationwide. Senator Abiru and the Senate collectively strive to address this pressing issue with a comprehensive approach, ensuring the protection and well-being of flood-affected communities