In celebration of academic achievement, Kakalistiq.com reports that Mrs. Rasheedat Aranmolate recently marked the culmination of her doctoral journey, proudly attaining a PhD from the esteemed University of Ibadan. Her educational sojourn, though filled with challenges, stands as a testament to dedication, resilience, and the unwavering support of mentors and colleagues.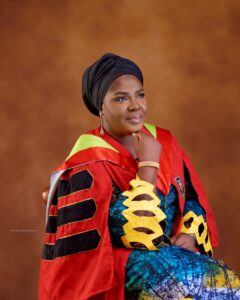 In a post shared via the WhatsApp microblogging platform, she expressed her profound gratitude for her journey, which commenced with a pivotal opportunity provided by the management of Michael Otedola College of Primary Education, Noforija, Epe (now LASUED).
Dr. T. L Ibrahim emerged as a disguised angel, guiding her academic trajectory from securing a job to the pursuit of a Ph.D. The transformative moment occurred when Dr. Ibrahim declared, "Madam, come and start your Ph.D." Reluctant at first, Mrs. Aranmolate embarked on this academic odyssey, chauffeured to Ibadan in Dr. Ibrahim's car.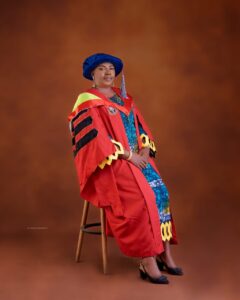 Under the supervision of Dr. Ibrahim, Mrs. Aranmolate navigated the challenges of coursework and program setbacks. Prof. Fakolade's intervention proved crucial in reviving the program, and Dr. Komolafe's unwavering support during rehearsals was lauded. Despite initial setbacks in presentations, mentors like Drs. Viatonu, Oshodi, Asikhia, Jegede, and Osisami encouraged resilience in the face of academic hurdles.
Chapter four brought challenges, but Dr. Viatonu's timely intervention revitalized the program. Colleagues, including Miss Famuyiwa Williams and Dr. Lawal, played pivotal roles in overcoming obstacles. The G8 crew members, Messrs. Lasisi and Ezekiel, offered valuable suggestions, while Dr. Elusakin and others shared experiences, contributing to the ultimate success.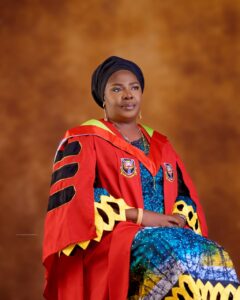 Mrs. Aranmolate expressed gratitude to Dr. Morondiya for her assuring words and acknowledged the considerate support of HOD Dr. Ajayi. The cooperative efforts of her "Odogwus" and the disciplined nature of Alhaji Bakare in the cooperative society were instrumental in her journey.
In reflecting on the challenges faced with resilience, Mrs. Aranmolate concludes, "THE TASSEL IS ACTUALLY WORTH THE HASSLE," underscoring the significance of her academic triumph.
Hearty congratulations, boss.