Kakalistiq.com reports that the Education Secretary of Epe Local Government Education Authority, Hon. Idowu Shittu, widely known as Saico, has resolutely reaffirmed his administration's unwavering commitment to elevating the standards of primary education in Epe LGEA.
Speaking on the sidelines of the grand summer school closing ceremony organized by the School-Based Management Committee, SBMC of RCM Primary School in Mojoda, Eredo LCDA, Epe, held on Tuesday, August 29th, 2023, Hon. Shittu conveyed his enthusiasm for the transformative journey ahead.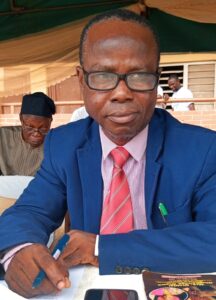 "The primary schools spanning Ikosi-Ejinrin, Eredo LCDA, and Epe Local Government are standing on the brink of unparalleled metamorphosis," shared the distinguished retired Education Director and Public Relations Officer of the esteemed Association of Retired Principals of Secondary Schools of Nigeria, ARPSSON. He further revealed, "Our blueprint is to etch the legacy of LGEA in gold through strategic initiatives in the pipeline."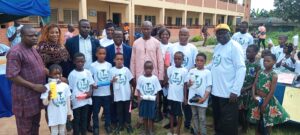 Reflecting on the School-Based Management Committee's role during its inauguration, Hon Shittu emphasized its collaborative essence, nurturing collective accountability for scholastic growth. "This committee is poised to ignite vibrant dialogues, innovation, and purposeful decision-making," he stated passionately. Commending Elder Femi Adeyemi, Chairman of SBMC, and the entire committee, as well as acknowledging the Social Mobilization Section of LGEA, Epe, for orchestrating the event, Hon. Shittu's appreciation extended to the dedicated School Manager, Mrs. Ola Victoria, and her staff for their pivotal support.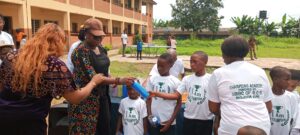 As his call to action echoed throughout the event, Hon Shittu admonished stakeholders within the educational sphere to be active participants, offering distinctive perspectives and fostering collaborative endeavors to usher in positive transformations. The values of unity, dedication, and a collective vision were underscored as essential pillars for crafting a brilliant future for students, all while upholding the institution's distinctive ethos.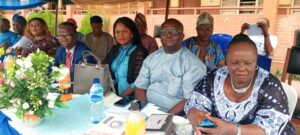 The inauguration of the School-Based Management Committee stands as an indelible stride toward empowering the educational community and propelling excellence to new horizons.