In the vibrant landscape of the Epe Division, Kaka Babatunde emerges as a dynamic force contributing significantly to socio-political development. His commendable efforts extend beyond conventional roles, demonstrating his commitment to community welfare and advocacy.
Please vote here:
Category 8. Youth Influencer of the Year (Kaka Babatunde)
Category 12. Media Company of the Year (Kakalistiq Media)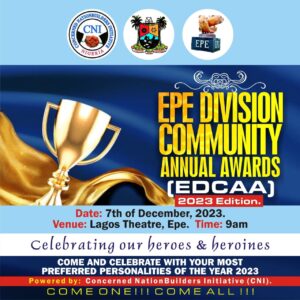 As we consider supporting the kakalistiq.com publisher's candidacy, let's delve into ten noteworthy endeavors that exemplify his commitment to his community and the Division: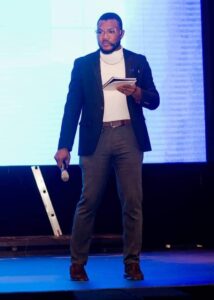 Mr. Kaka Babatunde
1. Empowering Youth through NGO Leadership: Serving as Secretary for the newly established NGO, the Emerald Blazers, Kaka played a pivotal role in conducting an unprecedented tour across all junior and senior secondary schools in the Epe Division. The focus was on reorientation and advocacy against social vices, showcasing his dedication to education and societal well-being.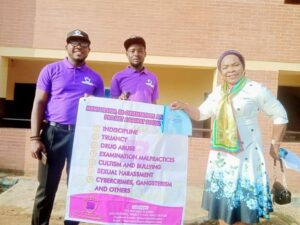 2. A Stellar Presence at the APC Mega Rally: Co-anchoring the APC Mega Rally with the Lagos State Governor, Mr. Babajide Sanwo-Olu, executive cabinet members, and political juggernauts in Lagos, Kaka displayed his prowess in event management and political engagement, contributing to the success of the rally.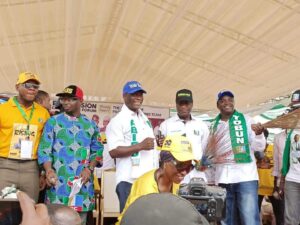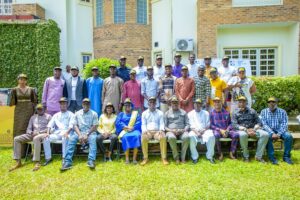 3. Commissioning of Transformative Projects: Kaka anchored the commissioning of three impactful projects by Rep. Wale Raji in Eredo LCDA, attended by the Deputy Governor of Lagos State, His Excellency Dr. Kadri Obafemi Hamzat, and other political leaders. His role emphasized effective communication and coordination.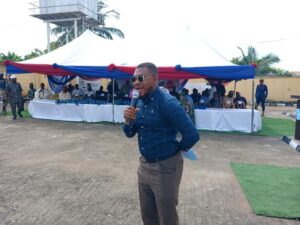 4. Cultural Festival Involvement: Actively participating in one of the biggest cultural festivals in the Division, Kaka served as a co-anchor, publicity, and Carnival sub-committee member, showcasing his commitment to preserving cultural heritage.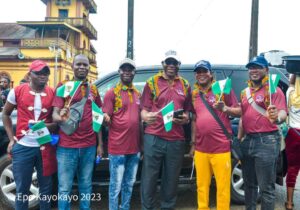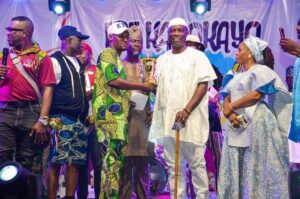 In addition, he was a co-anchor and committee member (secretariat) in the Aladeshonyin of Odo-Noforija 20th Anniversary.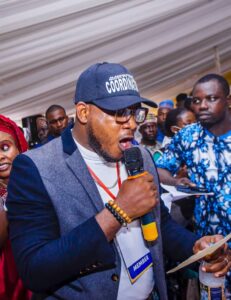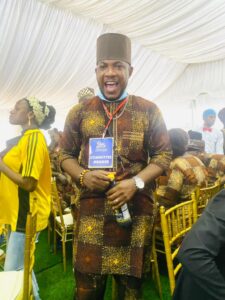 5. Educational Impact: As a guest lecturer at the annual Federation of Epe Division Students Association (FEDSA) event in LASUSTECH, Kaka shared insights on the historical perspectives of Epe, contributing to academic discourse and community knowledge.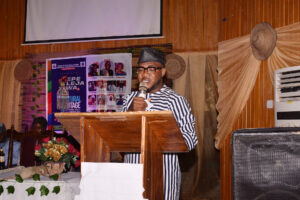 6. National Ambassador of Peace: Recognized by the National Association of Political Science Students (NAPSS) as an Ambassador of Peace, Kaka's commitment to fostering peaceful coexistence is acknowledged.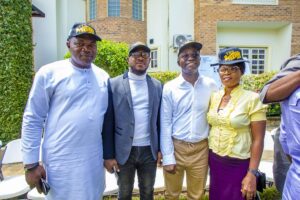 7. Environmental Advocacy: Displaying his environmental enthusiasm, Kaka influenced tree planting exercises in MOCPED/LASUED in collaboration with the Nigerian Conservation Foundation (NCF), aligning with sustainable practices.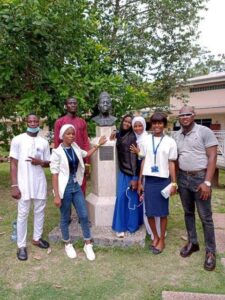 8. Academic Adjudication: Serving as an adjudicator at the South-West Conference of Students of English and Literary Studies (WESTCOSELLS), Kaka contributed to academic events and discussions.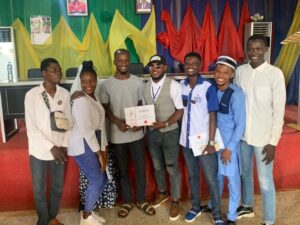 9. World Pangolin Day Conference: Playing a key role in organizing the US Consulate-sponsored World Pangolin Day Conference, organized by the Pangolin Conservation Guild of Nigeria (PCGN) and One Health Development Initiative (OHDI), Kaka showcased his influence on conservation initiatives.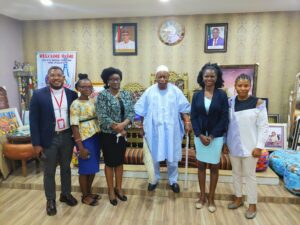 10. Youth Advocacy: Kaka's role as a serial resource person, panelist, or moderator at various student and youth programs underscores his influence and commitment to youth development. This includes institutions such as MOCPED, LASUED, LASU, LASUSTECH, YABATECH, Scholars International School, the National Association of Lagos State Students (NULASS), the National Youth Council of Nigeria (NYCN) Epe branch, the Lagos Youth Ambassadors Epe Division, and the League of Epe Division Youths and Students Association (LEYOSA), amongst others.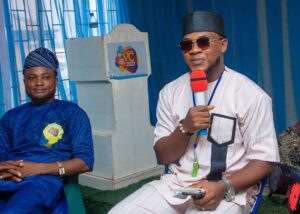 Kaka Babatunde's multifaceted contributions to the socio-political growth of the Epe Division reflect a commitment to excellence and community welfare. His diverse engagements, from cultural festivals to environmental advocacy and academics to political and humanitarian events, demonstrate a well-rounded approach to community development.
Please vote here:
Category 8. Youth Influencer of the Year (Kaka Babatunde)
Category 12. Media Company of the Year (Kakalistiq Media)