Kakalistiq.com reports that the Eredo Local Council Development Area (LCDA) marked a significant milestone in fostering inclusive governance with a stakeholders' consultative meeting for the upcoming 2024 budget on Wednesday. Chaired by the Vice Chairman, Hon. Lateef Adesanya, the event, representing Executive Chairman Hon. Ismail Monsuru Akinloye, provided a platform for community input and collaboration.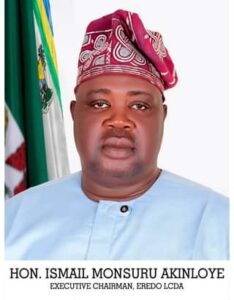 Hon. Lateef Adesanya showcased the remarkable achievements of the LCDA under Hon. Akinloye's leadership during the meeting. These accomplishments included the renovation of two health centers, the construction of a modern legislative building, and the employment of 60 non-pensionable teachers in public primary schools.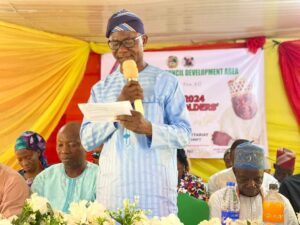 Others include the construction of a block of six classrooms at Ajegbende community and the development of 163 Kee clamp shops and 24 lock-ups in Iraye-Oke. Initiatives such as the yearly free JAMB for prospective candidates, the distribution of writing materials to public primary school pupils, and the empowerment of local security were also highlighted.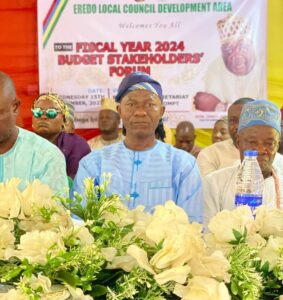 The community expressed gratitude for the positive transformations in Eredo LCDA and welcomed these commendable achievements. Eager for more progress, they voiced aspirations for further developmental projects.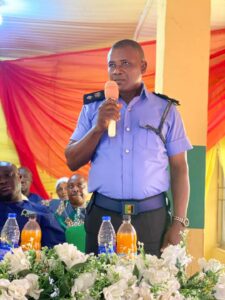 In response, the chairman assured the community that more transformative initiatives are on the horizon. The collaborative spirit demonstrated during the meeting reaffirms the LCDA's commitment to meeting the needs of its constituents and fostering a community-driven agenda.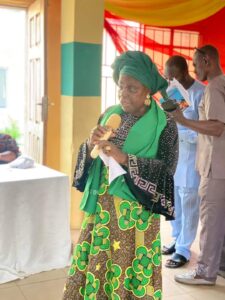 As Eredo LCDA advances, this consultative approach strengthens the bond between leadership and the community, setting the stage for a more inclusive and responsive governance model. The people's voice remains at the heart of the LCDA's endeavors, ensuring a brighter and more prosperous future for Eredo.