Kakalistiq.com reports that the Comptroller of Immigration, Lagos State Command, Engr. Bala Dangana (pcc, fnse), led a high-profile delegation to meet with the Council Chairman of Ibeju Lekki Local Government, Hon. Abdullahi Sesan Olowa, on Tuesday, November 14th, 2023. The visit, aimed at fostering stronger ties between the local government and the Nigerian Immigration Services (NIS), underscored the significance of collaborative efforts in bolstering internal security.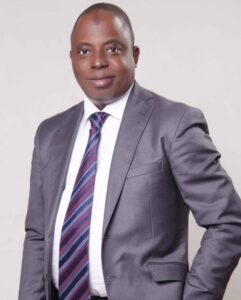 Accompanied by Deputy Comptroller B.K. Danja, who is in charge of the Economic Community of West African States, ECOWAS/African Affairs; the Public Relations Officer, Deputy Superintendent of Immigration Ego Osemene; and other officers, Comptroller Dangana highlighted the pivotal role that synergy between local governments and security agencies plays in ensuring the safety of communities.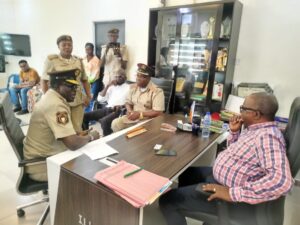 During the meeting, Comptroller Dangana shared a notable success story where collaboration led to the arrest of illegal Sudanese immigrants in Ibeju. He emphasized the ongoing need for support from the local government, citing requirements such as office space, accommodation, and patrol vehicles for NIS personnel.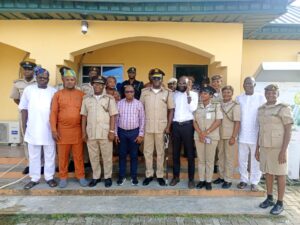 In response, Council Chairman Hon. Abdullahi Sesan Olowa expressed gratitude for the visit, commending Comptroller Dangana's leadership approach. He stated, "The new approach of reaching out to the grassroots will yield more results in the area of internal security," reflecting the Council's appreciation for proactive engagement.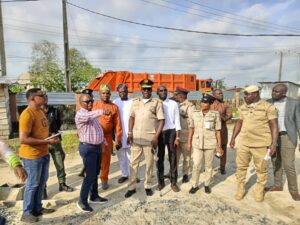 Hon. Olowa further pledged the local government's support to the NIS, committing to assist in crucial areas such as office space and accommodation and initiating robust advocacy and sensitization programs to enhance community awareness.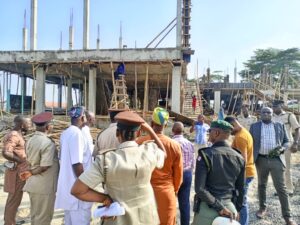 As a symbolic gesture of hospitality, the NIS boss was later taken on a tour of the new secretariat building by the Council Chairman, solidifying the commitment to collaboration and reinforcing the importance of security partnerships at the grassroots level.