Kakalistiq.com reports that on Tuesday, October 3rd, 2023, Dr. Hakeem Babatunde Shittu, the Chairman of the Lagos State Universal Basic Education Board (LASUBEB), embarked on a crucial school assessment tour within the Epe Federal Constituency. Akogun Wale Raji Anomo, the Executive Chairman of Ikosi-Ejinrin LCDA, extended a warm welcome to him at Anglican Primary School, Sekungba.
The historic event was honored by the Education Secretary of Epe Local Government Education Authority, Otunba Shittu Aliu Idowu, the School's Headteacher, the Baale of Sekungba, and other community stakeholders.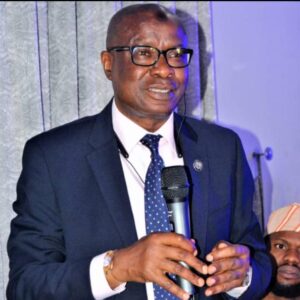 Dr. Shittu's visit hinged on the primary objective of evaluating the current state of basic educational infrastructure within the Local Government and identifying areas in need of improvement.
During this visit, Dr. Shittu went beyond school inspections. He also took part in the groundbreaking and foundation-laying ceremony for a new block of three classrooms at Anglican Primary School, Sekungba. This construction project, led by Ikosi-Ejinrin LCDA, signifies their unwavering commitment to creating enhanced learning environments.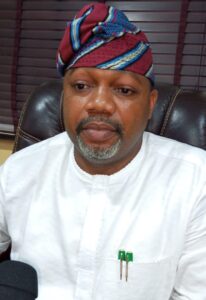 Dr. Shittu praised Akogun Wale Anomo for his "steadfast dedication" to improving basic education facilities within his LCDA. He encouraged the LCDA to "forge a strong partnership with LASUBEB, ensuring efficient resource allocation by both SUBEB and Ikosi-Ejinrin LCDA." Additionally, Dr. Shittu announced the approval of a block of 6 classrooms for the school, with construction scheduled to commence soon.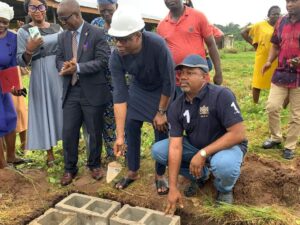 In his remarks, Akogun Wale Raji expressed his gratitude to the LASUBEB Chairman for the working visit and the upcoming construction project. He commended Governor Babajide Olusola Sanwoolu for appointing a highly competent Administrator like Dr. Shittu as LASUBEB Chairman, demonstrating that SUBEB will achieve greater feats under his leadership. Anomo reiterated his commitment to providing an enjoyable learning environment for pupils in Ikosi-Ejinrin LCDA, pledging to upgrade the students' dormitory to meet higher standards in addition to the new classroom block.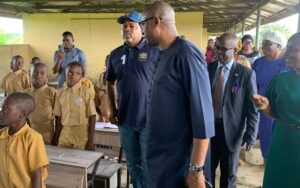 This collaborative effort between LASUBEB and Ikosi-Ejinrin LCDA underscores their unwavering dedication to ensuring a brighter future for young learners. The assessment tour led by the LASUBEB Chairman and the groundbreaking ceremony spearheaded by Ikosi-Ejinrin LCDA symbolizes a joint initiative aimed at enhancing the educational landscape, not only within Ikosi-Ejinrin LCDA but also throughout Lagos State.