In a swift response to the recent heavy rainfall and flooding affecting Ibeju-Lekki and Lagos State, Kakalistiq.com reports that Hon. (Engr) Abdullahi Sesan Olowa, the Council Chairman of Ibeju Local Government, on Monday 18th September 2023, conducted a series of inspections and collaborative meetings to address the situation.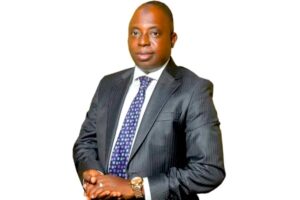 In a bid to mitigate the adverse effects of the flood, Chairman Olowa visited Bogije, Lakowe, Eputu, and Ibeju Agbe to oversee critical flood relief efforts. These actions included drainage desilting and evacuation in Bogije, culvert reconstruction, and proposed drainage projects in Ibeju and Oribanwa. While there, The Dredgers Association pledged to collaborate with the Local Council for successful drainage desilting.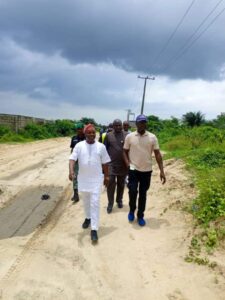 With regards to Waste Management Collaboration, the visionary Chairman, on Tuesday 19th September 2023, also met with officials of the Lagos State Waste Management Agency (LAWMA), led by Managing Director Dr. Muyiwa Gbadegesin. This meeting built on previous discussions and aimed to enhance cooperation between the agency and Ibeju-Lekki Local Government.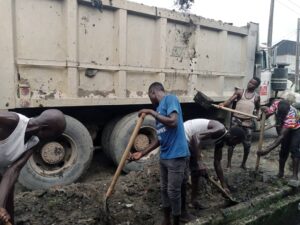 During the meeting, Chairman Olowa and LAWMA fashioned out innovative waste solutions and agreed to introduce a new waste collection method under the Private Sector Participation (PSP), scheme. They also emphasized the construction of a Transfer Loading Station and Recovery Facility in Ibeju-Lekki, promoting waste-to-wealth initiatives in line with Governor Babajide Sanwo-Olu's THEMES+ agenda of the Lagos State Government.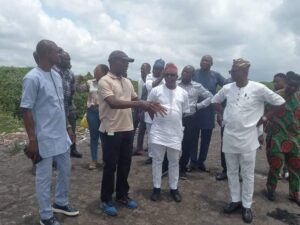 It was gathered that a joint team of local government and LAWMA personnel will be formed to implement these innovative solutions for improved waste management. Additionally, the officials visited potential sites for a Recovery Facility along the Lekki-Epe Expressway.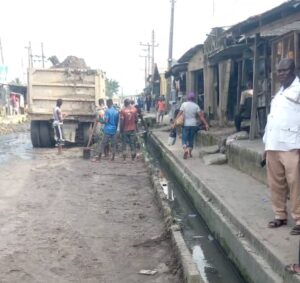 On issues bothering roadside trading, Hon. Olowa visited Eleko Junction, urging traders to avoid roadside vending. He appealed to the Baale of the area to encourage traders to relocate to the main market, facilitating upcoming road construction by Hitech Construction Company.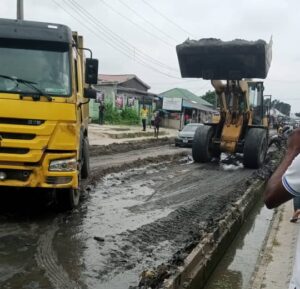 These proactive measures demonstrate the commitment of the Ibeju-Lekki Local Government to address flooding issues and enhance waste management for the benefit of the community.