Kakalistiq.com reports that distinguished Senator Mukhail Adetokunbo Abiru, Chairman of the Senate Committee on Banking, Insurance, and Other Financial Institutions, has expressed condolences to the family and fans of the late pop singer, Mr. Ilerioluwa Aloba, widely known as Mohbad, who tragically passed away at the age of 27 on September 12, 2023. In a statement issued from his office in Lagos, Senator Abiru called for a comprehensive investigation into the circumstances surrounding the artist's untimely demise.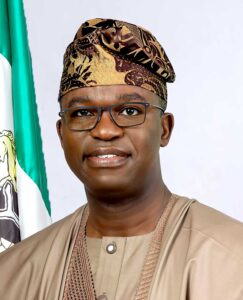 The statement read, "I extend my deepest condolences to the family and fans of the late Mr. Ilerioluwa Aloba, also known as Mohbad, and to all Nigerian youths affected by this tragic loss. The passing of Mohbad is a painful and devastating event, particularly as he was poised to reap the rewards of his creativity and flourishing music career."
Sen. Abiru recognized Mohbad's remarkable journey from Ikorodu to international stardom and his contributions to the music industry. He emphasized the need for a thorough investigation into the allegations of homicide surrounding Mohbad's death, with a strong call for justice.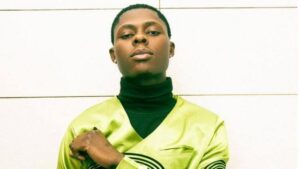 "I join concerned Nigerians in demanding that relevant security agencies investigate the circumstances leading to Mohbad's death and ensure that justice prevails," Senator Abiru stated. He also revealed his intention to formally present a motion to the Nigerian Senate for a comprehensive inquiry into the artist's unfortunate passing when the Senate resumes plenary on Tuesday, September 26, 2023.
"As the Senator representing Lagos East Senatorial District, which includes Ikorodu, Mohbad's hometown, I mourn with the family and community. Mohbad's legacy will endure. Farewell to the Legend!" Senator Abiru concluded.
The tragic loss of Mohbad has sparked a nationwide call for answers and justice, with Senator Abiru's involvement highlighting the importance of a transparent investigation into the circumstances surrounding his death.