Kakalistiq.com reports that the Lagos State University of Education, Epe Campus, under the vibrant leadership of Vice-Chancellor Professor Bidemi Bilkis Lafiaji-Okuneye, in a dynamic display of commitment to academic excellence, hosted a one-day retreat for Academic Staff Members. The event, held at the state-of-the-art new ICT center, aimed to equip faculty with essential tools for career progression and ethical conduct.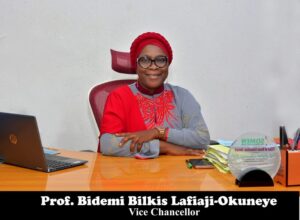 With distinguished Professor Lafiaji-Okuneye leading the charge, the retreat opened with a resounding call to all COMSSED Academic staff to heed the wisdom shared by resource persons. These insights, she emphasized, would empower staff to excel in their roles while upholding the University's code of conduct.
Dr. Adebayo Adekunle Ademayowa, the Acting Dean of the college, articulated the retreat's objectives, highlighting the invaluable guidance offered by seasoned Professors in curriculum vitae preparation and ethics. He announced the inauguration of newly appointed committee members and detailed their terms of reference.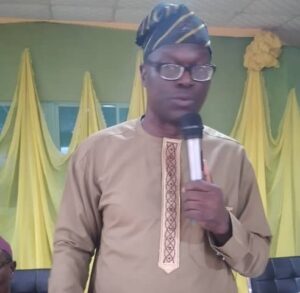 The retreat featured a roster of distinguished presenters, each addressing critical aspects of academic growth and ethics. While Professor Murphy Ogundipe elucidated the intricate requirements for Academic Staff Promotion within the University, Professor Clement Kolawole delved into the art of crafting an impeccable Curriculum Vitae, offering vital guidelines for academic staff.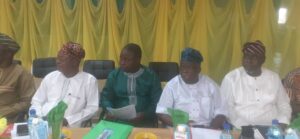 Also, Dr. M. B. Lawal engaged the audience with a comprehensive discourse on Examination Ethics and Conduct within LASUED. On his part, Dr. S. O. Idowu enlightened participants on the LASUED Code of Conduct for Examination Invigilators, reinforcing the University's commitment to integrity.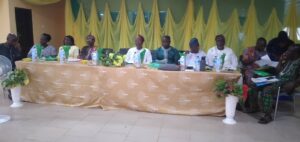 The event culminated with an interactive session, providing a platform for faculty members to engage with the presenters and delve deeper into the subjects discussed.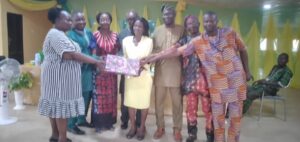 Under the visionary leadership of Vice-Chancellor Professor Bidemi Bilkis Lafiaji-Okuneye, LASUED continues to prioritize academic excellence and ethical conduct, ensuring its faculty members are equipped to make a profound impact in the world of education.