Kakalistiq.com reports that the Lagos State Government, under the leadership of the Ministry of Women Affairs and Poverty Alleviation (WAPA), has reiterated its dedication to empowering rural women as part of a broader mission to achieve sustainable development and eradicate poverty.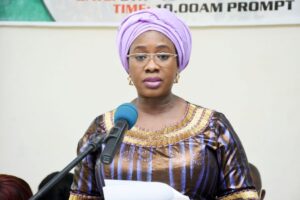 Mrs. Bolaji Dada, the Lagos State Commissioner for Women Affairs and Poverty Alleviation, on Tuesday 17th October 2023 made this declaration during a program organized by WAPA to commemorate the International Day for Rural Women in Epe.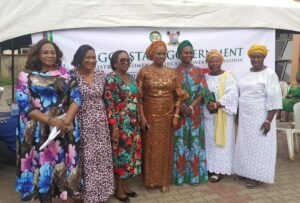 The International Day for Rural Women, celebrated globally every October 15th, recognizes the significant roles and contributions of rural women. The theme for the 2023 celebration is "Rural Women Confront the Global Cost-of-Living Crisis."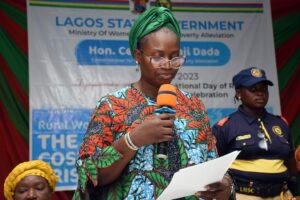 Dada highlighted the invaluable contributions of rural women to society, emphasizing their role in agricultural productivity, food security, and sustainable development. She noted that rural women constitute at least 50 percent of the global workforce, yet they often face gender inequality and limited access to essential resources like land.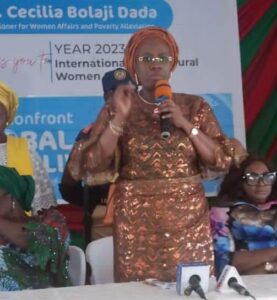 "Empowering rural women is not just a moral imperative; it is also a critical step towards achieving sustainable development and eradicating poverty," she stated. The Commissioner outlined various support provided to rural women by WAPA, which includes education, training, access to funds, women's agricultural programs, and technology and information access.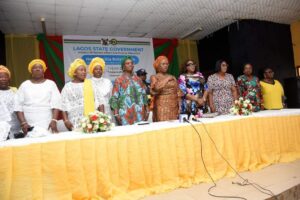 Dada affirmed the government's unwavering commitment to enhancing these efforts and ensuring rural women receive the necessary tools and resources to address the global cost-of-living crisis.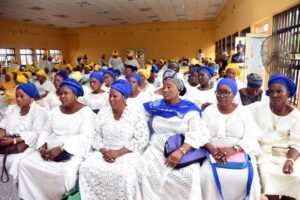 Furthermore, WAPA is actively involved in numerous advocacy activities to give rural women a voice and representation in decision-making processes, especially in the context of promoting gender equality. The organization has reached interior communities in Lagos, including Epe, Ese-Offin, Ilashe, Ibeshe, Irewe, Tabon-Tabon, Natty Village, Ikorodu, and Badagry, to empower rural women.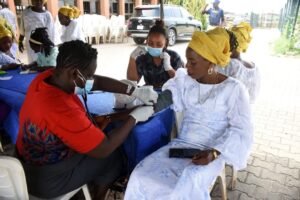 As part of the program, women received free medical checkups, including breast cancer, cervical cancer, blood pressure, and random blood sugar tests.
The Lagos State Government, through the Ministry of Women Affairs and Poverty Alleviation, remains steadfast in its commitment to the welfare and empowerment of rural women as key contributors to the region's sustainable growth and development.