In a heartfelt display of appreciation, kakalistiq.com reports that residents of the Iraye Oke community came together to applaud the unwavering support provided by Rep. Wale Raji in their ongoing struggle against the occupation of their land by the Nigerian Army.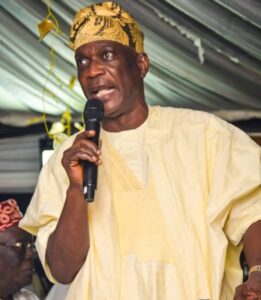 Mr. Blessing Bola Jacob, speaking on behalf of the Iraye residents, expressed profound gratitude for Rep. Wale Raji's continuous efforts to address the encroachment of military personnel on their land. He emphasized the immense impact of the representative's intervention in shielding the community from the distressing experiences of harassment and molestation.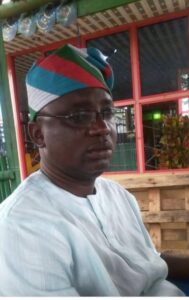 "The people of the Iraye Oke Community are overwhelmed by your loving spirit, kindness, and generous support to the community," Mr. Jacob conveyed to Rep. Raji. "Sir, we thank you a million times for these giant strides. We appreciate you. We also treasure your support, hard work, and commitment to the development of our community."
Hon. Muyiwa Okesanya, a dedicated indigene of Iraye Oke and former Eredo LCDA Sole Administrator, also extends his heartfelt appreciation to Rep. Wale Raji for his unwavering support in the community's struggle against the Nigerian Army's occupation of their land.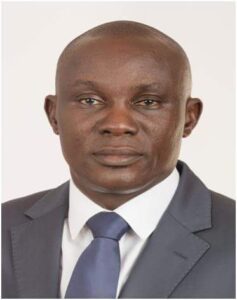 In his message of gratitude, Hon. Okesanya emphasized the pivotal role that Rep. Raji's intervention has played in protecting the community from intimidation and harassment. "Your commitment to our cause is deeply cherished, and your actions have given our community a renewed sense of hope and confidence," he stated.
Hon. Okesanya echoed the sentiments of his fellow community members, expressing the profound impact of the recent call by the House of Representatives for the Chief of Army Staff to halt the land occupation. He emphasized the improved peace of mind that the community now experiences, knowing that their concerns are being addressed.
The news of the House of Representatives' call to Nigeria's Chief of Army Staff to halt the military's occupation of the community's land brings hope and relief to Iraye Oke. They anticipate a brighter future as they sleep with peace of mind, knowing their concerns are receiving attention.
It's worth noting that earlier, Mr. Bola Blessing, along with Mr. Okesanya Muyiwa and other Iraye indigenes, had penned a petition to the Lagos State Governor, Mr. Babajide Sanwoolu Concerned Indigenes of Iraye-Oke Community Petition Lagos Governor Over Alleged Army Land Takeover and Molestation, addressing the matter, and they are gratified to see their concerns garner the necessary response from the relevant authorities.