In a proactive move to address the concerns of commuters, kakalistic.com reports that Akogun Wale Anomo, the Executive Chairman of Ikosi-Ejinrin Local Council Development Area (LCDA), on Friday 20th October 2023 spearheaded a palliative intervention aimed at improving the Agbowa section of the Ikorodu/Itoikin road.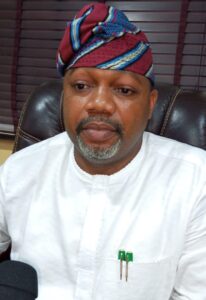 Joined by his esteemed Vice Chairman, Alhaji Wasiu Dehinsilu, and the diligent Supervisor for Works, Hon. Yusuf Babatunde, Akogun Anomo lauded and extended his heartfelt appreciation to the dedicated youth of Agbowa-Ikosi. These local heroes, who turned out in impressive numbers, provided invaluable support to the palliative workforce during their efforts to enhance road conditions.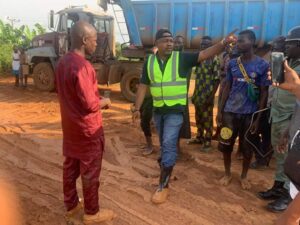 The Chairman commended the remarkable resilience, patriotism, and maturity displayed by the local youth, despite the challenging conditions of the road which has elicited public outcry from commuters and road users.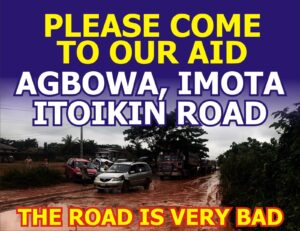 During the visit, Akogun Wale Anomo took the opportunity to brief the community's young residents about the ongoing collaboration between distinguished Senator Tokunbo Abiru, Member of the House of Representatives Hon. Tasir Wale Raji, and Lagos State Governor, Babajide Olusola Sanwoolu. This joint effort aims to expedite the initiation of comprehensive road repair work through the appointed contractor. Chairman Anomo reassured the community that full-scale construction would soon be underway.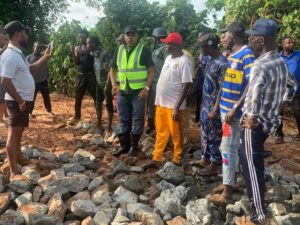 In the interim, both Ikosi-Ejinrin LCDA and the Lagos State government remain steadfast in their commitment to providing palliative measures, ensuring a more seamless traffic flow for all road users.
The community's youth expressed their gratitude to Chairman Anomo and Governor Sanwoolu for their unwavering dedication to addressing the road's challenges and urgently called for the expedited repair process as the road's condition continued to deteriorate.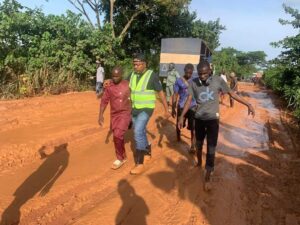 This cooperative endeavor, uniting local, state, and federal government levels, highlights the dedication of the APC-led government to improving the living conditions of Nigerians, particularly regarding road accessibility and infrastructure enhancement.