In a significant milestone for community development, kakalistiq.com reports that the Community Development Committee (CDC) of Ibeju-Lekki Local Government, under the able leadership of Mr. Jabita Adeboye, embarked on a courtesy visit to the Council Chairman, Hon. Abdullahi Sesan Olowa, in his office on Thursday, October 19, 2023.
This historic visit marks the first official interaction between the newly inaugurated executive members of the CDC and the local government administration, emphasizing the spirit of unity and shared purpose.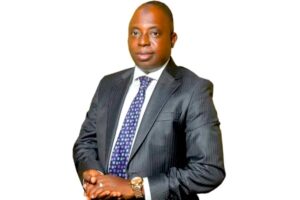 Mr. Jabita Adeboye, addressing the gathering, underscored the primary objective of their visit: to secure the collaboration of the Council Chairman, with a specific focus on enhancing and complementing the ongoing efforts aimed at elevating Ibeju-Lekki Local Government to greater heights. He further emphasized that the CDC has crafted a well-defined roadmap to facilitate grassroots involvement in various developmental initiatives spearheaded by the administration led by Hon. Olowa.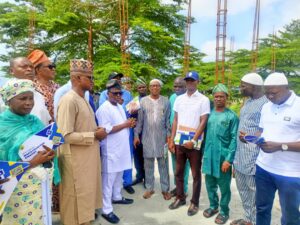 Hon. Olowa, visibly delighted by the CDC's visit, extended his sincere appreciation to the committee for the August initiative. Recognizing the pivotal role played by the CDC in fostering community development, the Council Chairman emphasized that their significance could not be overstated. They stand as a strategic committee that plays an essential role in the local developmental framework.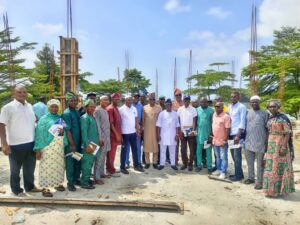 In a show of commitment to this harmonious partnership, Hon. Abdullahi Sesan Olowa assured the CDC members of the administration's unwavering support, reinforcing their collective efforts to promote collaboration and community-driven initiatives. To provide tangible insight into their shared vision, the Council Chairman conducted the CDC delegation on an informative tour of the ongoing construction of the Local Government Secretariat, a project that symbolizes progress and promise for the Ibeju-Lekki community.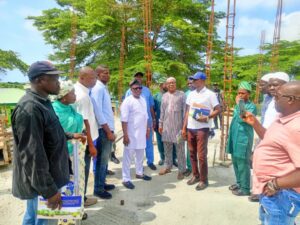 This visit by the CDC holds immense importance for the people of Ibeju-Lekki Local Government as it signifies a united approach towards community growth and development. The joint commitment of the CDC and the local government administration underlines a promising future, where grassroots participation and progress walk hand in hand.