Kakalistiq.com reports that the Alayandelu of Odo-Ayandelu Kingdom in Ikosi-Ejinrin LCDA, Lagos State, His Royal Majesty, Oba Builder Asunmo Aderibigbe (FNIOB), Jamade I, in a resounding call for a more robust approach to palliative distribution, has urged the government to rethink its strategy in light of the recent fuel subsidy removal. The plea comes as the nation grapples with economic challenges exacerbated by the subsidy cut.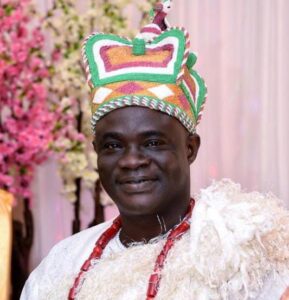 Speaking at a Breakfast Get-Together event for widows and the elderly, organized to mark the birthday celebration of Ikosi-Ejinrin LCDA Chairman, Akogun Wale Raji Anomo on Friday 8th September 2023, the Alayandelu emphasized the need for a more effective response to alleviate the plight of the less fortunate.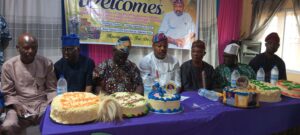 Expressing his concern, he noted that the current practice of distributing meager food items as palliatives falls short of addressing the harsh economic realities faced by the poor. He urged the government to consider more substantial measures to assist those most affected by the fuel subsidy removal.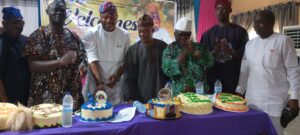 While acknowledging the government's decision to remove the fuel subsidy, he questioned the management of the funds allocated for palliatives, suggesting that it may not be optimally utilized by some state governments.
The Alayandelu called attention to the words of Asiwaju Bola Tinubu, who advocated for letting the poor breathe amidst these economic challenges. He asserted that small-scale palliatives would not provide the relief needed by the impoverished citizens, especially in a state as populous as Lagos.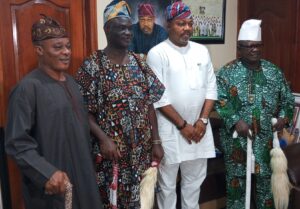 Using Lagos as an example, with a population exceeding 20 million people, he argued that those who diligently exercised their voting rights during the Presidential election deserve more substantial support.
Proposing an alternative solution, he suggested channeling resources through the Lagos State Residents Registration Agency (LASRA) to identify individuals registered in the state. Providing a reasonable amount of money to each LASRA registrant, he believes would be a more effective way to empower them to establish businesses and transform their lives.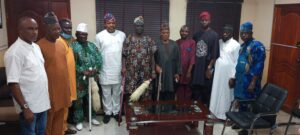 "If our goal is to address poverty and assist the underprivileged who offered their overwhelming support, couldn't we utilize the Lagos State Residents Registration Agency (LASRA) to identify registered individuals in Lagos State? We could provide them with a substantial financial grant, enabling them to start viable businesses that can significantly improve their families' lives. For example, offering one million naira to each LASRA-registered individual in Lagos State seems quite reasonable, especially when compared to the meager palliative measures in place," he said.
The Alayandelu remained optimistic that the government could adopt more effective measures to combat poverty. He reminded authorities that election cycles are on the horizon, emphasizing the importance of addressing the needs of the people in a substantial and sustainable manner.
As the nation grapples with economic challenges, Alayandelu's plea serves as a reminder that innovative and impactful strategies are essential to uplift the less privileged and ensure their well-being in these trying times.