In an inspiring testament to the power of kindness, Kakalistiq.com reports that the youths of Ejinrin have united to celebrate Barrister Olalekan Onafeko's remarkable generosity and unwavering support with the distribution of palliatives to alleviate the struggles of the Ejinrin Kingdom's residents during these economically challenging times.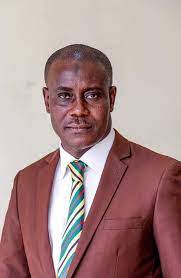 In a heartening display of goodwill, Barrister Olalekan Onafeko, Clerk of the House at the Lagos State House of Assembly, stepped forward to offer much-needed assistance to the elderly, widows, and persons living with disabilities (PLWDs) in the Ejinrin community, earning the deep admiration and gratitude of its youthful residents.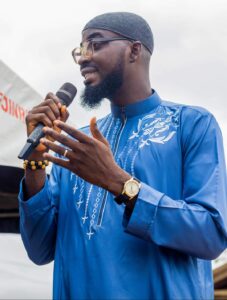 According to Prince Ademola Adetola, President of the Ejinrin Youth Organization (EYO), Barrister Onafeko's latest act of benevolence brought immense relief to the elderly, widows, and persons living with disabilities (PLWDs) in the Ejinrin Kingdom. These much-needed palliatives came as a ray of hope in these challenging economic times.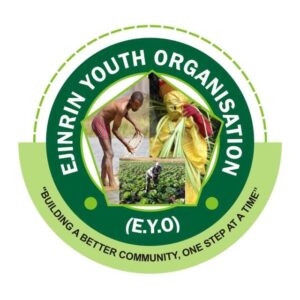 He recognized the immense impact of Barrister Onafeko's support on the lives of the beneficiaries and fervently extended blessings and prayers for his well-being. Prince Ademola also paid tribute to Egbonwon Junior Damilola, the diligent secretary, who worked tirelessly into the late hours to ensure the equitable distribution of relief items.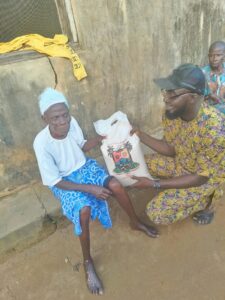 Myrrs, one of the youth members, marveled at Barrister Onafeko's genuine and unconditional compassion. She praised him for setting an extraordinary example of love without expectations and prayed for boundless blessings, happiness, and prosperity to accompany his life's journey.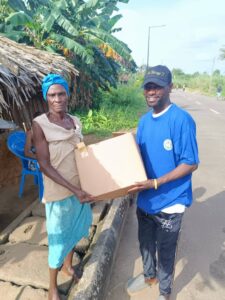 Salau Tomisin, another youthful voice, echoed the sentiments of the Ejinrin Youth Organization, expressing their profound appreciation for Barrister Onafeko's thoughtfulness and generosity. The organization's chairman was also commended for his unwavering dedication to addressing the needs and concerns of the community.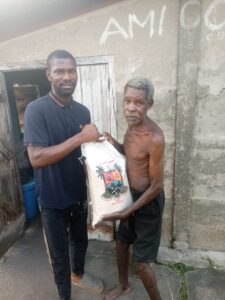 In unity, the Ejinrin youths underscored the significance of Barrister Onafeko's support, not only in making their community smile but also in nurturing its resilience. To make the Ejinrin community smile and stand strong, the palliative support provided by Barrister Olalekan Onafeko joins a series of supportive initiatives conducted by the Ejinrin Youth Organization (EYO) throughout the year. Together, they continue to champion the cause of "Building a Better Community, one step at a time."