In a remarkable display of skill and innovation, kakalistiq.com reports that the female robotics team from the premier citadel of learning in Epe Division, Epe Senior Grammar School, emerged as champions at the 2023 Techfam Lagos robotics competition. This prestigious victory took place on October 11, 2023, at the National Stadium in Surulere, Lagos, where they outshone competitors from across the state.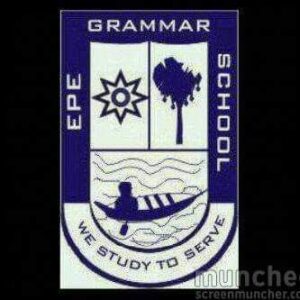 The win garnered applause and recognition from various stakeholders in the education sector of the state particularly the National President of Epe Grammar School Old Students Association (EGOSA), Barr. Rasaq Olayinka Oladeji, affectionately known as "Scala." EGOSA's National Executive and its entire membership extend heartfelt congratulations to the talented team.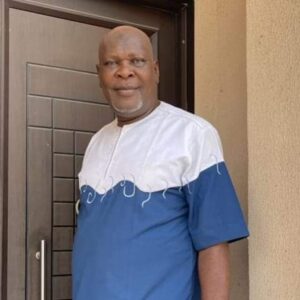 The victorious members of the female robotic team from Epe Senior Grammar School include Miss Samuel Cynthia, Miss Odunsi Excellent, and Miss Oduguwa Motunrayo. Ably led by the iconic Team Olivet coach, Mrs Bamidele Odunsi, a committed robotics veteran from Epe Senior Grammar School, was instrumental in securing this prestigious honor.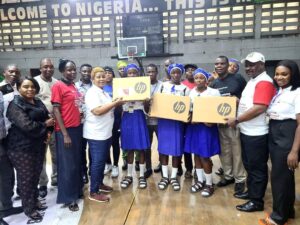 Participating in robotics competitions offers young individuals various significant benefits, from enhancing problem-solving skills to fostering creativity and teamwork. Such events provide a platform for students to apply theoretical knowledge to real-world challenges and to stimulate an interest in science, technology, engineering, and mathematics (STEM).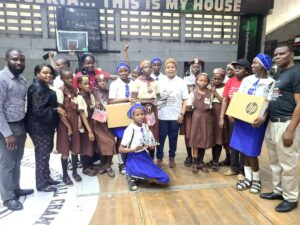 The competition was held under the watchful eyes of prominent figures from the state's educational community, including all six Tutor Generals/Permanent Secretaries, who came to witness the extraordinary talent and dedication on display.
Barr. Scala took the opportunity to commend Mrs. Ayodele A. A., the principal of Epe Senior Grammar School, alongside the entire teaching and non-teaching staff, and of course, the remarkable students. The President emphasized the association's unwavering support for the school, recognizing the potential for many more
achievements and successes to come.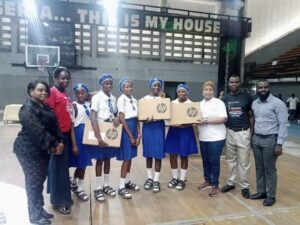 This victory is not the first for Epe Senior Grammar School; they clinched the top spot in the state-level robotics competition in 2020 during the challenging COVID-19 pandemic. In 2022, they secured a commendable third place, marking their consistent excellence in the field of robotics.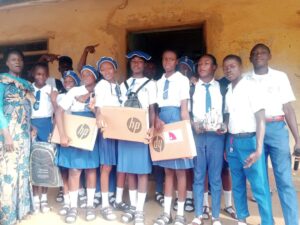 Education District III, Falomo Ikoyi, also played a pivotal role in their recent triumph, taking the top position among the six education districts at the Techfam Lagos competition.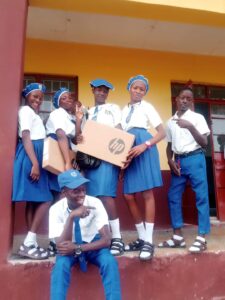 The school's achievement not only reflects their dedication and hard work but also underscores the potential for young talents to excel in STEM-related fields, making them role models for aspiring students across the nation.