Kakalistiq.com reports that the Ibeju-Lekki Local Government Administration, led by its dynamic Executive Chairman, Hon. (Engr.) Abdullahi Sesan Olowa has expanded its infrastructure footprint to the Arapagi Community within the council area. This commendable initiative aims to address the pressing medical challenges faced by residents of the area, ensuring they have access to adequate healthcare facilities.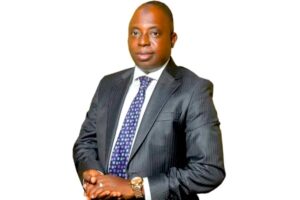 The construction of a new primary health center in Arapagi is currently underway, marking a significant step towards enhancing healthcare services for the community. This vital project, which commenced just a few weeks ago, is a direct response to the urgent need for accessible healthcare services in the region.
Just as the people of Ayeteju expressed their appreciation for the Local Government's intervention in renovating and upgrading the Ayeteju Primary Health Centre, the residents of Arapagi can also anticipate receiving top-notch healthcare services following the completion of this new facility.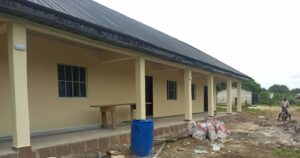 One of the primary benefits of this endeavor is that it will enable Arapagi residents to seek medical attention within their community, eliminating the need for arduous journeys covering miles in search of medical assistance. The convenience and proximity of the new primary health center will undoubtedly bring relief to the residents, making healthcare services more accessible and timely.
Upon completion, the health center will be fully equipped with state-of-the-art medical facilities, a comprehensive range of drugs, and a dedicated team of medical personnel. This comprehensive setup will ensure that residents of Arapagi have access to a wide spectrum of healthcare services, from routine check-ups to specialized medical care.
The Ibeju-Lekki Local Government's commitment to improving healthcare infrastructure reflects its dedication to the well-being of its constituents, and the Arapagi Primary Health Centre project is a clear demonstration of this commitment. The forthcoming operation of the health center promises to bring about positive changes in the healthcare landscape of the Arapagi Community, ensuring that residents receive the care they deserve closer to home.