In an extraordinary turn of events, Kakalistiq.com reports that a lucky student at the Lagos State University of Education (LASUED) found himself on the receiving end of a life-changing scholarship during a visit by the Governing Council and Management team.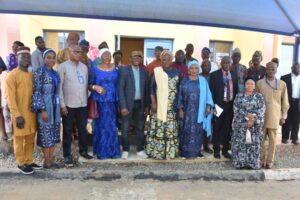 The visit, led by the esteemed Pro-Chancellor/Chairman of the Governing Council, Alhaja Sekinat Yusuf, and the Vice Chancellor, Professor Bidemi Bilkis Lafiaji-Okuneye, took place on Wednesday, September 27, 2023, at the Epe Campus of the university, as part of a comprehensive facilities tour.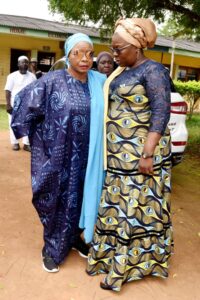 During the tour, the spotlight shone on Michael Taoreed, a diligent undergraduate pursuing a degree in English Language, who was working as a laborer on one of the ongoing campus projects. Touched by his dedication and commitment to his education, the ever-magnanimous Vice Chancellor, Professor Bidemi Bilkis Lafiaji-Okuneye, announced a full scholarship for Michael, giving him the opportunity of a lifetime.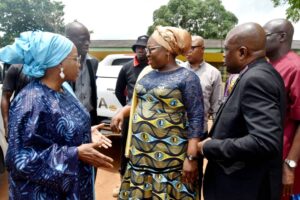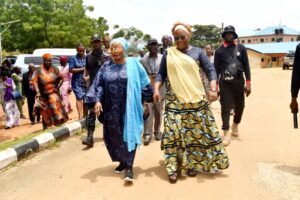 Michael Taoreed, overwhelmed by the unexpected turn of events, revealed that his decision to work as a laborer was driven by his parents' inability to cover his tuition fees. His determination to pursue education and ease the financial burden on his parents led him to this labor-intensive job.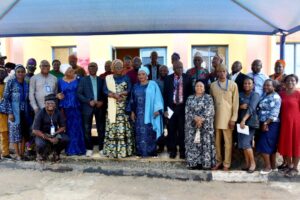 This heartwarming gesture by Professor Bilikis Lafiaji-Okuneye highlights the convergence of charity and hard work. Michael's unwavering commitment to securing his education through honest means serves as an example, countering the prevalent trend of shortcuts often taken by young individuals.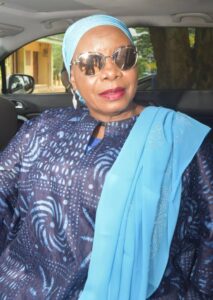 In her welcoming address at the Epe Campus Administrative Building, Pro-Chancellor/Chairman of LASUED Governing Council, Alhaja Sekinat Yusuf, emphasized the importance of physically inspecting the campus facilities to assess their condition and present necessary requests to the government for assistance.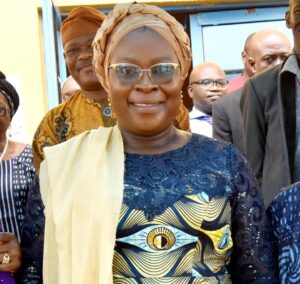 Vice Chancellor Professor Bidemi Bilkis Lafiaji-Okuneye reiterated the university's commitment to addressing challenges facing the institution. She mentioned that the Management had already reached out to the government for support in comprehensive landscaping, fencing, and other capital projects at the Epe Campus. She also urged the Works and Service Department at the Epe Campus to maintain order and cleanliness on the campus at all times.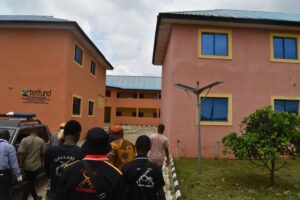 Several key projects were inspected during the tour, including the Second Exit Gate, College of Vocational and Entrepreneurship Education (COVED) Block, a 450,000-seat capacity hall project, a 250-seater lecture hall project, Home Management Residence, Parabolic Dryer, One-Storey Blocks for Male and Female Students' Hostels, the Campus Mini Football Field, and various renovation projects funded by the 2015/2017/2019 TETFUND Project Maintenance Intervention.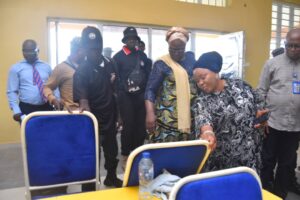 The surprise scholarship presentation added an unforgettable dimension to the visit, reinforcing LASUED's commitment to fostering education and recognizing the determination of its students.
Check out more photos below: