Kakalistiq.com reports that the residents of Eredo Local Council Development Area (LCDA) were enveloped in joy and gratitude today, 29th September 2023, as the Alara of Ilara Kingdom, HRM Oba Dr. Olufolarin Ogunsanwo, Telade IV, marked his 56th birthday with a heartfelt gesture of cash empowerment and palliatives.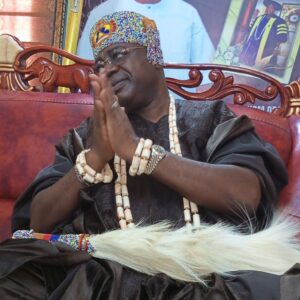 The grand event unfolded at the splendid Alara Palace, where Alara himself, accompanied by eminent royal fathers from neighboring communities, extended this generous act of kindness to the elderly, widows, youths, vulnerable individuals, and the physically challenged.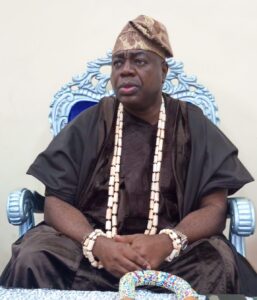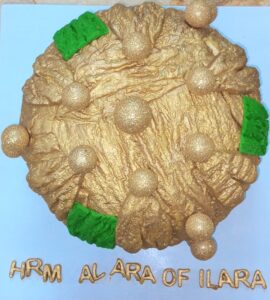 Among the dignitaries present were the Alade Uraka of Poka, Onito Omu of Ito-Omu, Aladepekun of Odo-Egiri, Adegbajo of Odogbawojo, and Omola of Odomola.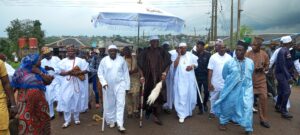 During the presentation of cash empowerment to the beneficiaries, Alara emphasized the importance of wisely investing the funds into their businesses, urging them to steer clear of frivolous expenditures. This sentiment was echoed by other royal fathers, all expressing their excitement at the opportunity to positively impact lives within their domains.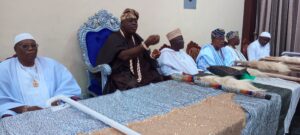 Alara, in his heartfelt address, expressed gratitude to God for allowing him to witness 56 years on Earth and for bestowing benevolence and protection upon his family and the peaceful coexistence prevalent in the town.
In his words, "Considering the prevailing economic challenges in our nation, we, as leaders, must exhibit compassion and provide relief to our subjects. We must demonstrate our fatherly role to all. Therefore, I have chosen to reach out to our people to alleviate their hardships in Eredo."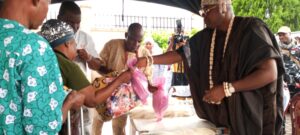 "We have decided to offer palliative care to our people in Eredo and the surrounding communities. Many are experiencing severe food shortages due to economic hardships. People are going hungry not because they don't want to eat, but because they lack the means to do so."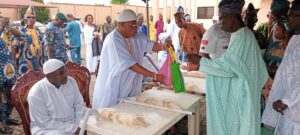 Alara pointed out that the economic situation has made it difficult for many to afford three meals a day, and some can barely manage one meal. As a result, he opted to use the occasion to directly assist those in need instead of hosting an extravagant celebration.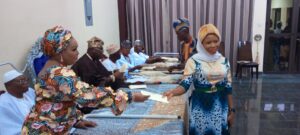 Continuing, he explained, "In addition to palliatives, we have identified artisans, tradesmen, and indigenous business owners in Eredo who are facing challenges. Some have depleted their capital and are unable to continue their businesses. Among them are widows and breadwinners who are struggling to provide for their families. We intend to provide cash assistance of 50,000 and 25,000 to help them bolster their working capital."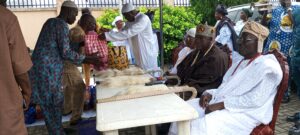 He reiterated that these initiatives were his way of expressing gratitude to God for His mercy, benevolence, and protection over him, his family, the entire Ilara kingdom, Eredo LCDA, and the Epe division as a whole. Alara extended his appreciation to the press for their unwavering support and commitment to reporting and covering events in the town, emphasizing that their efforts were greatly valued.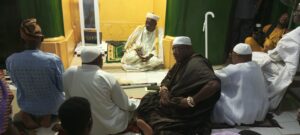 During the grand celebration, Alara and fellow custodians of Yoruba cultural heritage participated in Jumaat prayers at the Ilara Central Mosque. The officiating Imam urged them to draw inspiration from the life and teachings of Prophet Muhammad (SAW) for the greater advancement of the town.
See more photos from the event below: