A fervent call for the preservation of cultural values and traditions in Yoruba land has resounded with urgency, echoing from the esteemed Lagos monarch, His Royal Majesty Oba Abdul Adewale. The Olofin Ajaiye of Orugbo Kingdom within the Epe Division, Oba Abdul Adewale has issued a powerful appeal to the Yoruba people to uphold their cultural identity amid the encroachment of foreign practices.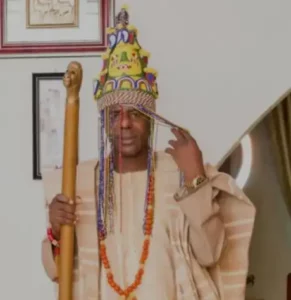 kakalistiq.com reports that the monarch's resounding call came during his lecture at the recently concluded "Epe Leja Wa" celebration, a vibrant event organized by the Federation of Epe Division Students Association (FEDSA) at the Lagos State University of Science and Technology (LASUSTECH) chapter. Titled "The Role of Cultural Heritage in Shaping National Identity, Dignity, and Promoting Unity," the lecture passionately underscored the importance of cultural heritage in nurturing a cohesive society.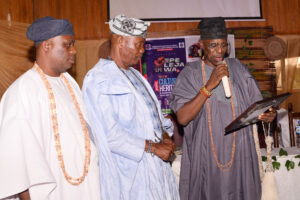 Amidst the captivating performances of a traditional troupe that enraptured the audience with Epe's rich panegyrics alongside drumming, dance, and music, Oba Abdul Adewale lamented the gradual erosion of these cherished practices from the Yoruba socio-cultural landscape due to neglect.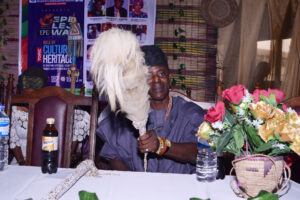 With an unwavering resolve, he confronted the tendency to blend foreign concepts with native culture, stating, "We mix up the definition and understanding of culture. There's no difference between Halloween abroad and our cultural festivals." Drawing a vivid comparison, he noted his personal involvement in the Notting Hill Carnival overseas, urging for enlightenment.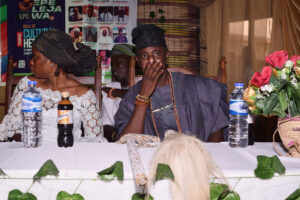 Oba Abdul Adewale underlined the significance of preserving age-old traditions and emphasized that cultural practices were not mere artifacts but vital elements that bestowed identity and prestige. "We must protect our culture by practicing it, no matter what," he declared, offering insights into how even language usage carries the weight of tradition.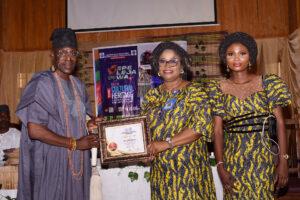 Addressing language and linguistic heritage, he debunked the notion that certain words associated with traditional leaders and religious figures are negative. Instead, he revealed that these same words, albeit in a different language, are employed in both major religions' holy texts for invoking blessings.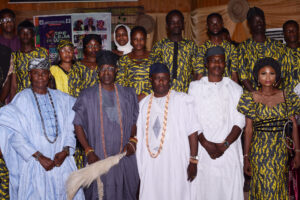 Beneath his profound message of cultural preservation, Oba Abdul Adewale shared personal anecdotes, revealing his journey to embrace and unlock traditional remedies. He recounted his own experience with vitiligo-like skin discoloration and how he turned to traditional solutions rooted in cultural practices, unveiling the intrinsic bond between tradition and well-being.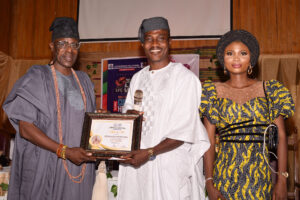 His presence at the "Epe Leja Wa" event demonstrated his unwavering commitment to the younger generation's awareness and the essence of preserving cultural heritage.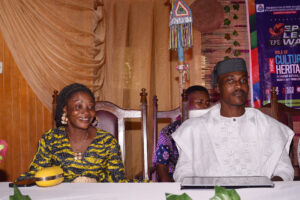 Oba Abdul Adewale also emphasized the pivotal role of town planners in advocating for riverine community development and urged parents to take an active role in shaping their children's education with a strong grounding in cultural values and historical truths.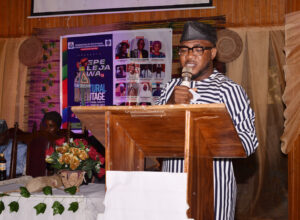 As the resounding call to protect Yoruba culture echoes, Oba Abdul Adewale's impassioned plea reverberates with a clarion call to embrace tradition and uphold a legacy of identity, dignity, and unity.
Below are more photos from the event: