Kakalistiq.com reports that the Anuoluwapo Widows Foundation, a non-profit organization dedicated to supporting widows and widowers in society, is gearing up for its fourteenth edition of the "Glory of God" Christmas gift and end-of-year package event, scheduled for December 16, 2023.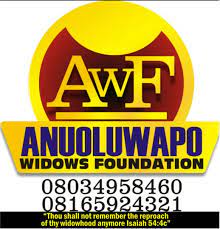 Established during the COVID-19 pandemic, the foundation has been a beacon of hope for helpless and needy widows for over three years. The last program, held on August 19, 2023, saw over 140 participants benefit from the foundation's generosity.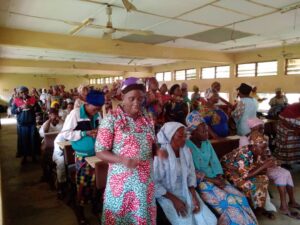 Speaking about the upcoming event, the Foundation, under the leadership of its coordinator, Mrs. Jegede, said it was imperative to reach out to public-spirited personalities, philanthropists, government officials, political appointees, private citizens, and others to support this capital-intensive program through cash, gifts, or any form of generosity.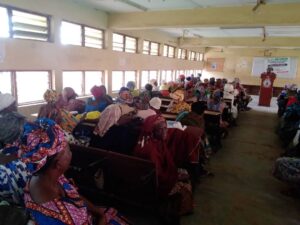 "We believe in the power of collective kindness and the impact it can have on the lives of these widows. Their generous contribution will not only bring joy and comfort during the festive season but also serve as a testament to the strength of our community when we come together to support those in need.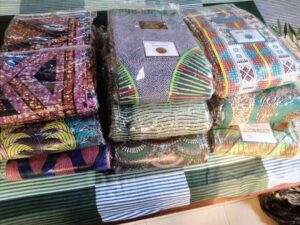 "Every donation, no matter the size, makes a meaningful difference in brightening the lives of these precious individuals. Join us in spreading warmth, love, and hope this December. Together, we can make the Anuoluwapo Widows Foundation's fourteenth edition a celebration of compassion and community spirit," she stated.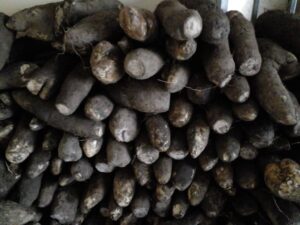 The Foundation, registered with the Corporate Affairs Commission (CAC), aims to bring joy to widows during the festive season, ensuring they do not feel neglected or left out. The proposed cost of the December 16, 2023, event is two million naira (N2M), covering clothing materials, food items, gifts, and refreshments for 250 participants. The proposed cost breakdown for December 2023 (for 200 participants) totals N1,980,000.00, which includes: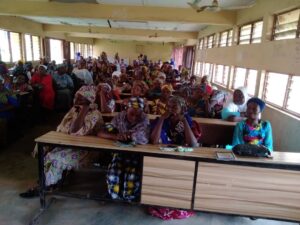 6 yards of Ankara Wax x 200 participants at N2,000 each = N400,000.00
1 Paint of Rice x 200 participants at N4,000 each = N800,000.00
1 painting of Garri x 200 participants at N1,500 each = N300,000.00
10 Pieces of Indomie x 200 participants at N1,000 each = N200,000.00
Food, Drinks, and Table Water = N200,000.00
Miscellaneous (Bags, Take-away packs, spoons, etc.) = N80,000.00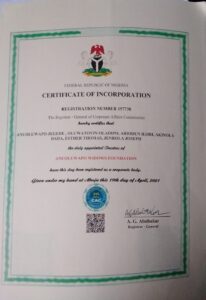 The Foundation appeals to the public's generosity, emphasizing the profound impact such support can have on the lives of widows and widowers. Donations can be made directly to the Anuoluwapo Widows Foundation account at Zenith Bank (Account Number: 1215624250). Once donations are made, donors are encouraged to send evidence via WhatsApp to 08165924321.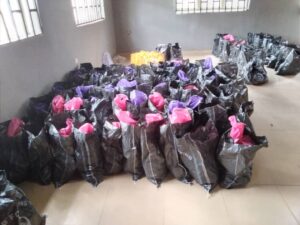 As the festive season approaches, the Foundation calls on the conscience of Epe residents, Lagosians, and Nigerians to contribute their widow's mite to make this event memorable for those in need. In supporting this cause, contributors extend a helping hand and earn a reward both in heaven and on earth.