Kakalistiq.com reports that on Monday, November 13th, 2023, Hon. Abiodun Tobun, Member of the Lagos State House of Assembly representing Epe Constituency 1, expressed optimism that the nearing completion of the world-class Lagferry terminal in Epe would significantly elevate the socioeconomic status of the ancient division.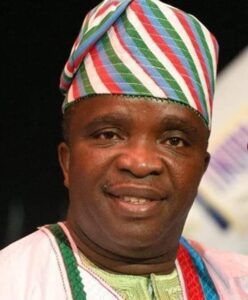 The chairman of the House Committee on Commerce, Industry, Cooperatives, and Investment revealed that construction is currently at an impressive 80 percent completion stage, with plans to commence operation in the first quarter of 2024.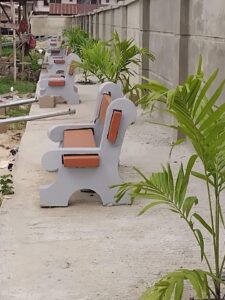 Hon. Tobun proudly acknowledged his role in facilitating this mega project, emphasizing the positive impact it would have on Epe town. He commended the contractor for the rapid progress, outlining key features of the terminal, including administrative offices, a car park, a lobby, a walkway, a restaurant, a waiting/boarding room, a restroom, and a first aid room.
Once operational, the terminal will witness the immediate deployment of two ferries to the Epe terminal point, connecting commuters to urban areas, with additional ferries slated for deployment in the future. This initiative aims to alleviate traffic congestion by offering a safer, more cost-effective, and faster alternative means of transportation through waterways.
"It will dislodge and disrupt traffic in the Apapa area, as people will be transporting their containers to Epe Terminal now. The waterways are safer, cheaper, and faster to travel with them to your various destinations in Lagos City. Therefore, residents and travelers should endeavor to ply through waterways as an alternative means of transportation," he said.
Hon. Tobun highlighted the terminal's potential to generate employment opportunities, projecting the creation of hundreds of jobs for Epe indigenes. Additionally, he stressed the positive impact on local and state government revenues, further asserting that it would enhance the socioeconomic landscape of the Epe community.
Hon. Tobun assured the Epe community of unwavering government support, promising sustained efforts to ensure continuous progress and development. He expressed gratitude to Governor Babajide Sanwo-Olu and Deputy Governor Dr. Obafemi Hamzat for their steadfast support in advancing infrastructure development across the city.
The completion of the Lagferry terminal signifies a remarkable stride towards a more vibrant and economically prosperous future for Epe.