In a heartwarming and inspiring moment, Epe Division's first female professor, Basirat Oladipupo, captivated the audience at the reception organized by her high school alumni association, Odo-Obara High School.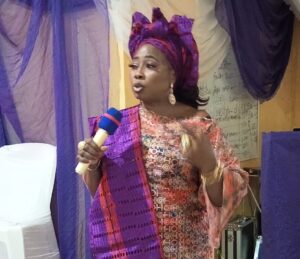 Honored by families, friends, and well-wishers including Mrs. Kemi Adedeji, Mr. Lai Giwa, Chief & Mrs. AjaoMilaco, Mrs. Risikat Owuye Kadri, Mrs. Semiat Arigbabu, Mrs. R.A Kaka, Mrs. Iyabode Shafau, Ms. Desola Badru, Mrs. Muibat Alagbabi, and Mrs. Ajayi Ogungbe, Kakalistiq.com reports that the exciting event, held on Saturday, August 5, 2023, celebrated her remarkable achievements and recounted her journey from overcoming failure to becoming the pioneer Deputy Vice-Chancellor of the newly established Lagos State University of Science and Technology (LASUSTECH).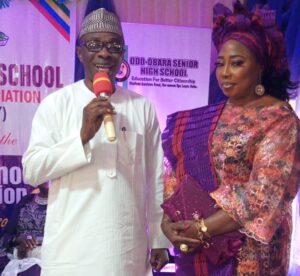 Professor Basirat, an accomplished academic, attributed her success to an unbreakable spirit of commitment and an unwavering dedication to triumphing against all odds. In a candid and heartfelt address, she shared moments of vulnerability, recounting her struggles and setbacks during her formative years.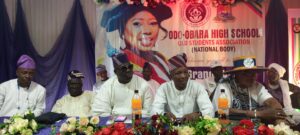 Recalling her active participation in extra-curricular activities, she disclosed the painful memory of being held back in Form Four after refusing to engage in immoral acts with her male teachers. Additionally, she bravely disclosed her initial failure in the WAEC examination, an experience that brought shame and embarrassment.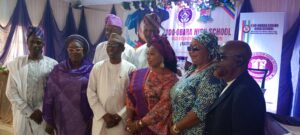 "In the tapestry of my life, I am woven with threads of challenge and triumph, of setbacks and resilience. Today, I stand before you not only as a professor but as a testament to the power of perseverance and the unyielding spirit to rise above adversity. My journey was not always smooth; I stumbled, I fell, but I rose with a determination that was unwavering.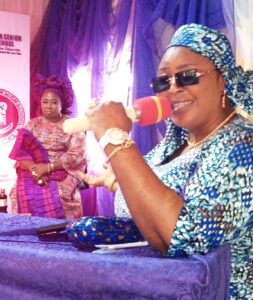 "I vividly remember the excruciating pains of being held back in Form Four, a painful choice I made to uphold my principles and integrity. The weight of failure, and the shame of stumbling, both etched a fire within me. With the support of my family, I embraced the path of dedication and hard work. I transformed my failures into stepping stones, and my weaknesses into strengths," she said.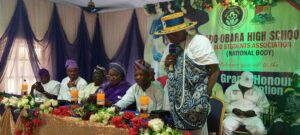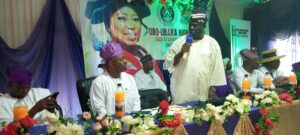 The event also featured Associate Professor Nosiru Olajide Onibon, former Deputy Vice-Chancellor of Lagos State University of Education (LASUED), who shared insights on the significance of the celebration. He urged the alumni association to continue supporting educational development and applauded their recognition of Professor Basirat's accomplishments. Associate Professor Onibon reaffirmed his commitment to contributing to Nigeria's progress, expressing his dedication to staying in the country to share his knowledge and expertise for its development rather than 'Japa.'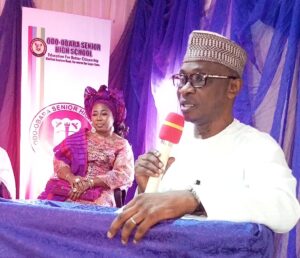 Hon. Wasiu Odeyemi, Lagos APC Stalwart, the Representative of the TG/PS, Education District III, Mrs.Mosunmola Adefuye and Barrister Tajudeen Elias, Chairman of the Board of Trustees and Registrar of Lagos State Judiciary,  conveyed his admiration for the event, lauding the alumni association's gesture in honoring Professor Basirat. He encouraged them to sustain their efforts in collaborating with the government to enhance the quality of education and uplift the community.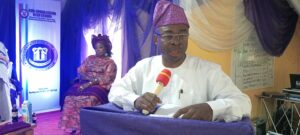 The story of Professor Basirat Oladipupo's inspiring journey, shared at the alumni reception, leaves a lasting impression on attendees. Her unwavering commitment to integrity and resilience shines through her tale of overcoming challenges and turning failures into strengths.
Below are more photos from the event.