In a momentous announcement that ushers in a new era of leadership, Kakalistiq.com proudly introduces Lagos Television's esteemed new General Manager, Mrs. Shola Kosoko, a name synonymous with broadcasting excellence and transformative vision. With over 25 years of illustrious experience in both radio and television, Mrs. Kosoko's appointment marks a pivotal juncture in the station's journey toward unparalleled growth and innovation.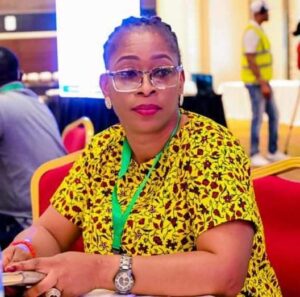 Mrs. Shola Kosoko's ascent to the role of General Manager follows a trajectory illuminated by dedication and accomplishment. Her broadcasting odyssey commenced around 1998 when she began her journey as an On-Air Presenter (OAP) with Radio Lagos/Eko FM. Throughout her extensive career, she has consistently demonstrated an unwavering commitment to her craft, leading to her well-deserved selection as the face of Lagos State Television (LTV) after a rigorous audition process.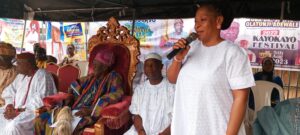 During her tenure, under the leadership of Mr. Jimi Odumosu, the former General Manager of LTV, Mrs. Kosoko's presence infused the station with a new vitality, reinvigorating its appeal and making it a beacon of excellence for audiences across Lagos and beyond. Her role as an anchor for the station's flagship program, 'AM Saturday Live,' resonated deeply, captivating viewers with its insightful discussions and engaging content.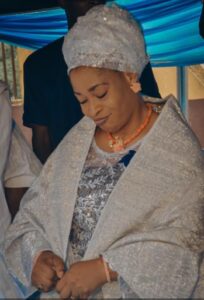 With her transition to Lagos Television in 2001, Mrs. Kosoko's impact only grew more profound. As a trailblazer, she led the female team on the immensely popular LTV program 'Edition 12,' which laid the foundation for a new era of captivating talk shows that define the station's discourse today. Having anchored over 15 flagship talk shows and prime-time news broadcasts, her legacy as a skilled presenter and news personality is undeniable.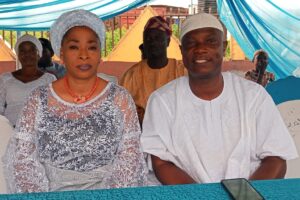 However, Mrs. Kosoko's influence extends far beyond the limelight. Over her 25-year tenure at Lagos State Television, she has helmed various production and content directorates, emerging as a paragon of comprehensive experience within the station. Her mastery in areas ranging from on-site reporting, script writing, and motion picture analysis, to her prowess as an eloquent master of ceremonies, showcases her profound versatility and expertise.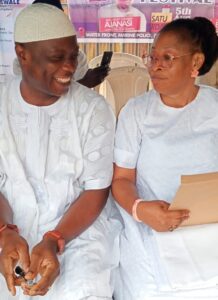 Beyond her professional achievements, Mrs. Kosoko's educational background boasts a Master's Degree in Public and International Affairs, alongside a Bachelor of Arts Degree in English (Linguistics) from Obafemi Awolowo University, Ile-Ife, earned in 1998. Her commitment to lifelong learning is further highlighted by a diverse array of professional training workshops, honing her skills in elocution, presentation, customer service, and broadcast management.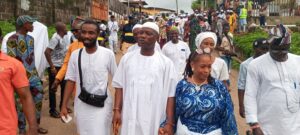 Throughout her distinguished career, Mrs. Shola Kosoko has project-managed a myriad of initiatives, including documentaries that delve into Lagos' rich history and cultural heritage (Documentary of Oba Eshugbayi who Ruled Lagos from, 1900- 1932 2021; Documentary on Oba Alara's 50th Birthday, 2022; and Documentary on Oba Noforija's 20 years on the throne, 2022). Her contributions extend to various esteemed awards, such as the Best TV Presenter by Awoseyin in 2004, the Platinum Records Honorary Award in 2005, and the Oyin Concept Role Model Award for Outstanding Presenter of the Year in 2023.
As Lagos Television embarks on this transformative chapter under her leadership, Lagosians and Nigerians alike can look forward to a future defined by innovation, excellence, and a commitment to fostering meaningful connections with the audience.