In an epoch-making leap towards a future ablaze with promise, Lagos Television unfurls a new chapter under the vibrant leadership of Mrs. Shola Kosoko. With a dazzling blend of excellence and optimism, the appointment of Shola Kosoko as General Manager ushers in an era of renewal and revitalization that promises to captivate screens and hearts alike.
The atmosphere in Lagos glows with optimism as His Excellency, the astute and visionary Governor of Lagos State, Mr. Babajide Sanwoolu, bestows the mantle of leadership upon a Queen Console, Olori Shola Kosoko, the esteemed wife of the Oloja-Elect of Lagos, HRH Abiola Olojo Kosoko. With profound gratitude, Lagos Television heralds the confirmation of Mrs. Adesola Ibironke Kosoko as General Manager, a role she has already embraced with unwavering commitment in an acting capacity.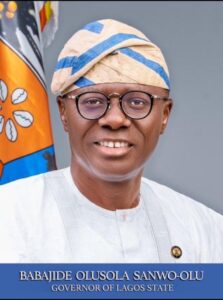 In a letter penned by Mr. Hakeem Muri-Okunola, the Head of Service with a date that heralds new beginnings: Tuesday, August 8, 2023, Olori Shola Kosoko, an embodiment of radiance and inspiration, steps into this pivotal role to continue the trail blazed by her predecessor, Mrs. Siju Alabi. This passing of the torch, imbued with grace and purpose, strengthens the bedrock of Lagos Television's unwavering pursuit of excellence.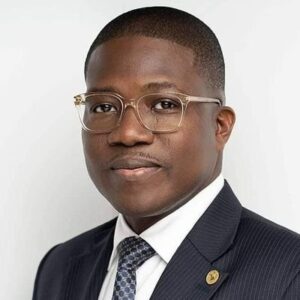 Contained within the proclamation of this appointment, the Permanent Secretary's letter echoes the Governor's resolute faith in Olori Shola Kosoko's transformative prowess: "I am pleased to convey the approval of Mr. Babajide Sanwo-Olu, the Governor of Lagos State, of your appointment as General Manager, Lagos State Television, with effect from 8 August 2023. In appointing you, the State Government expects you to demonstrate a high level of dedication, diligence, and selflessness in the discharge of your duties, to justify the confidence and trust reposed in you by Mr Governor. Accept my hearty congratulations."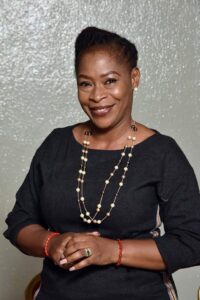 Olori Shola Kosoko's journey to this significant role is a testament to dedication and brilliance. Her luminous trajectory commenced around 1998 when she graced the airwaves of Radio Lagos/Eko FM as an On-Air Presenter (OAP). Her brilliance shone through, propelling her to become the iconic face of Lagos State Television (LTV), an indelible moment in the station's evolution.
Under her dynamic stewardship, Lagos Television metamorphosed into a captivating realm of compelling talk shows, thought-provoking discussions, and flagship programs. Her masterful anchoring of programs such as 'Edition 12', 'AM Saturday Live', and others became a model of intellectual discourse and entertainment, captivating audiences far and wide.
An epitome of experience, Olori Shola Kosoko's illustrious journey spans over two decades of broadcast excellence. She has lent her distinctive voice to several brands and earned a well-deserved reputation as a distinguished master of ceremonies. She embodies more than leadership; she serves as a guiding luminary propelling Lagos Television toward boundless horizons.
As Olori Shola Kosoko takes her rightful place as the General Manager of Lagos Television, an air of gratitude and optimism pervades Lagos and beyond.