A vibrant symphony of promise echoed through the halls of Lagos Airport Hotel on Saturday, August 13th, as the scion of the esteemed Otedola dynasty from Epe, Muyiwa Otedola, addressed a captivated audience of media luminaries and enthusiasts alike.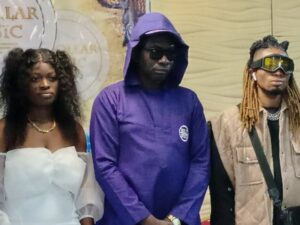 In a resolute proclamation, http://kakalistiq.com reports that the Chief Executive Officer of 10Dollar Entertainment Group illuminated his unwavering commitment to nurturing the nascent talents of over 100,000 young artists across Nigeria's sprawling musical landscape. "10Dollar," he announced with unwavering confidence, "is here to amplify the voices of our budding artists and make them resonate across borders."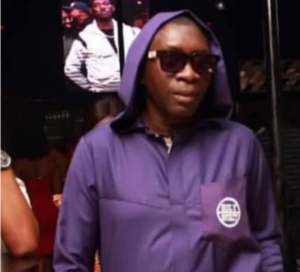 "With more than 100,000 emerging artists firmly nestled under the 10Dollar banner, we have relentlessly supported them with a trifecta of provisions: riveting content, strategic promotion, and meticulously crafted showcases that allow them to serenade the world," Otedola revealed.
In a unique rendezvous between media magic and musical promise, the conference showcased the sparkling gems that 10Dollar Entertainment has carefully cultivated, poised to dazzle both local and international enthusiasts.
The event climaxed with rapturous excitement as two prodigies of the 10Dollar dynasty, Iboy MP and Queen Stephire, conjured an electrifying tempest of melody, foreshadowing their imminent album unveilings on September 1st.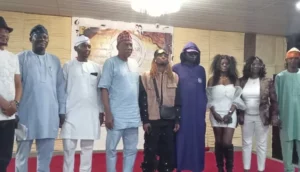 Earlier, Stephanie David, a luminous addition to the 10Dollar family, beamed with excitement as she shared her journey. "Being a part of 10Dollar is an absolute honor," she exclaimed. Her album 'Abeg' is primed to burst forth on September 1st, marking a transformative shift from gospel to secular tunes. "10Dollar recognized potential in me that I hadn't seen myself," Stephanie shared. "Our journey began a year ago, and after six months of anticipation, the contract was inked, sealing my destiny."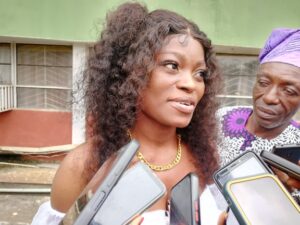 "Surrounded by thousands," Stephanie mused, "I wondered if my melody would ever find its place. But each of us is a unique note in this symphony of talent, and I knew my music would find its resonance. Against all odds, I rose above the crowd, claiming my own melody in this grand composition."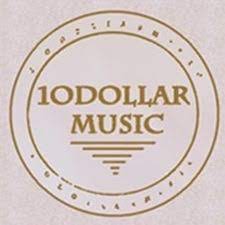 When asked about the impact of being a part of the 10Dollar Music Family, Iboy MP's eyes lit up even more. "It's more than just being a part of a label; it's like finding a home for my music," he explained. "The guidance, support, and belief that the 10Dollar team has in my artistry are truly heartwarming. It's like being surrounded by a group of musical mentors who are invested in helping me shine."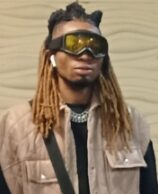 Iboy MP shared a glimpse of what lies ahead for him and his fellow artists under the 10Dollar Music Family banner. "We're all gearing up for our album launches on September 1st," he revealed. "It's a moment that holds both nervous excitement and immense pride. To have the chance to share my melodies with the world through this platform is a blessing I can't put into words."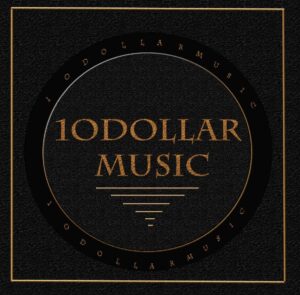 In an era where Nigerian music conquers global charts, 10Dollar Entertainment, led by Muyiwa Otedola, stands as the gateway to aspirations fulfilled. It's a journey from dreams to melodies, and with 10Dollar Entertainment orchestrating the rhythm, the world is the stage for these musical stars of tomorrow.