In a dazzling ceremony that radiated the true essence of community spirit and service, the Rotary Club of Epe Metropolitan District 9110 officially inaugurated Rotarian Aminat Oladipo as its President.
The event, held at the magnificent LACASA Hotel, Poka, on Sunday, August 20, 2023, not only celebrated the investiture of a visionary leader but also recognized revered Royal Fathers, Scholars, and business luminaries from the Epe Division as humanitarian service icons.
This news medium had earlier reported her unofficial ascension to the leadership role of President in July 2023 viz Rotary Club of Epe Metropolitan Paves the Way for Women's Inclusion as Rotarian Aminat Oladipo Assumes Leadership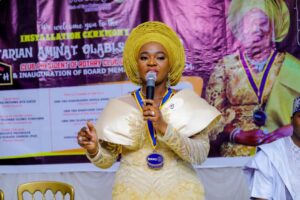 Under the majestic backdrop of camaraderie, http://kakalistiq.com Rotarian Aminat Oladipo assumed her role as the President, following her installation by the Pioneer Assistant Governor, High Chief Rotarian Charles Keshinro. The investiture marked a remarkable moment as Aminat Oladipo became the second female president in the club's history since its establishment.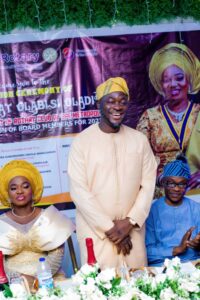 In her acceptance speech, President Oladipo expressed her profound gratitude to her supportive husband, family, fellow club members, donors, and distinguished guests. She underscored the club's commitment to expanding its membership base and raising its programs and projects to new heights through strategic fundraising initiatives.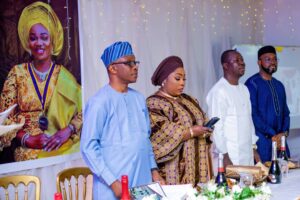 Addressing the gathering, Associate Professor Nosiru Olajide Onibon delivered an enlightening lecture on "Membership Engagement as a Basic Tool for Organization Growth." He offered key insights to fuel the club's expansion, including digital outreach, community collaborations, youth involvement, and professional networking.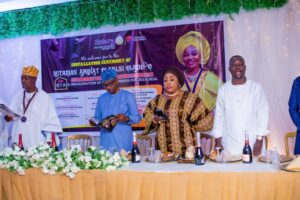 The valedictory speech by outgoing President Rotarian Mark Osifeko highlighted the remarkable achievements accomplished despite financial constraints. He praised the club's ability to unite people from various walks of life to serve humanity in their communities, emphasizing the impact of collective effort in driving change.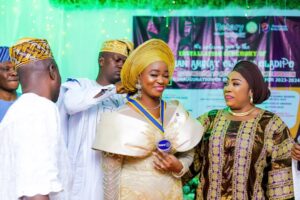 During the event, the Chairman of the Investiture Committee, Rotarian Otunba Gbenga Adepitan, reiterated the club's ethos of service and inclusivity. He clarified that the Rotary Club of Epe Metropolitan is neither a secret society nor limited to the affluent. "It's a platform for dedicated Rotarians committed to making meaningful contributions to society," he said.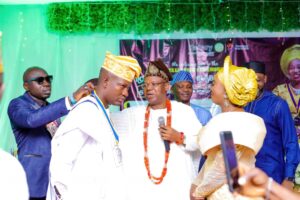 The occasion was further adorned with the presentation of Humanitarian Service Awards to distinguished Royal Fathers (Oloja, Aladeshonyin, and Alara), Scholars, and business leaders from the Epe Division. The induction of the Board of Directors and Chairman of Committees, along with the auction sales and donations, showcased the club's commitment to its star projects.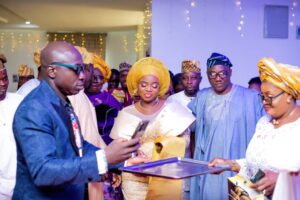 As the evening concluded, Mr. Gideon Itulua and Mr. Oluwasegun Adesuyi announced their pledge to join the esteemed Rotary family of Epe Metropolitan, underscoring the event's impact in inspiring new members to partake in the club's noble endeavors.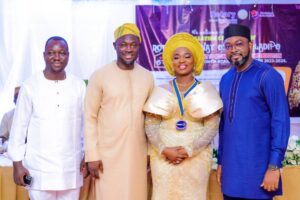 The investiture of Rotarian Aminat Oladipo as the President of the Rotary Club of Epe Metropolitan District 9110 was not just a moment of celebration; it was, irrespective of gender, a testament to the power of unity, service, and philanthropy in transforming communities and fostering lasting change.