In a historic event that marked a significant milestone in the governance of Lagos State, the Governor, Mr. Babajide Sanwo-Olu, today, September 13th, 2023, officially swore in members of his cabinet for another four-year term. The ceremony, held amidst jubilation and excitement, saw the commissioners and Special Advisers, who had previously received the nod of approval from the Lagos State House of Assembly, take their oaths of office.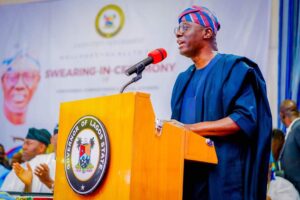 Kakalistiq.com reports that among the many voices applauding this development is Barrister Omodele Ibrahim, the President of the prestigious Epe Ogunmodede Club, a prominent social club in Epe, Lagos known for its community-focused initiatives and its commitment to good governance. With extensive experience in both public and private organizations, Barrister Ibrahim shared insightful perspectives on the implications of this swearing-in ceremony for Lagos State and the Epe community.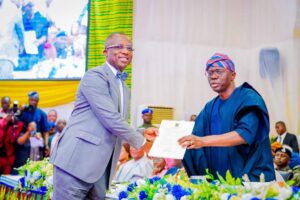 One of the key points Barrister Ibrahim highlighted was the earlier disagreement between the Executive and the Legislative arms of the Lagos State government regarding the scrutiny of shortlisted commissioners. He expressed his belief that this disagreement, which may have raised eyebrows in some quarters, ultimately serves the best interests of the state. According to him, such debates and discussions are essential for ensuring transparency, accountability, and the overall progress and development of Lagos State.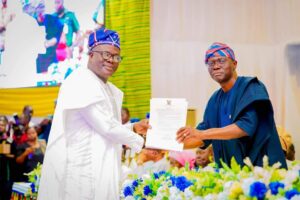 "As an erudite lawyer with cognate experience in both public and private organizations," Barrister Ibrahim said, "I am encouraged by the healthy tension between the Executive and the Legislative arms of government. It demonstrates a commitment to thorough vetting and ensures that the most qualified and capable individuals are entrusted with the task of serving our great state. This dynamic, albeit challenging, process will contribute to accelerated growth and development in Lagos."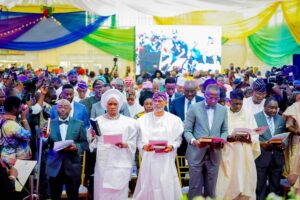 Barrister Ibrahim extended his heartfelt congratulations to the newly sworn-in commissioners and Special Advisers, especially those from the Epe Division, emphasizing the importance of their roles in shaping the future of Lagos. He reminded them of their duty to prioritize service to humanity over personal gains, echoing the sentiment that public service should always be guided by a genuine desire to improve the lives of the people.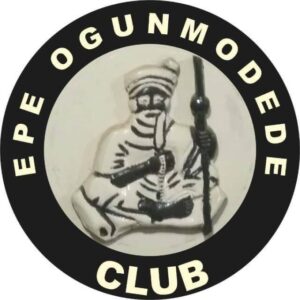 He concluded by expressing his optimism for a prosperous future for Lagos State and Epe town under the leadership of the reconstituted cabinet. "Let this swearing-in ceremony mark the beginning of a renewed commitment to the betterment of our beloved Lagos State," he said. "May the next four years bring forth unparalleled progress and prosperity for our great state, and may Epe continue to play a pivotal role in this journey towards a brighter future."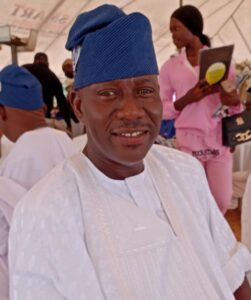 With the inauguration of this cabinet, Lagos State is poised to embark on another chapter in its quest for development and growth, and the words of Barrister Omodele Ibrahim serve as a reminder of the expectations and aspirations of the people of Lagos and Epe alike