In a cascade of exuberance and optimism, the announcement of Dr. Hakeem Babatunde Shittu as the new Chairman of the Lagos State Universal Basic Education Board (LASUBEB) has sparked an electrifying wave of enthusiasm across Epe, Lagos State, and beyond. The erudite scholar, seasoned technocrat, esteemed politician, and illustrious Epe son has been embraced with open arms and hearty congratulations from a multitude of quarters.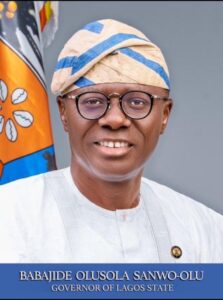 The appointment, a strategic move by Lagos State Governor Babajide Sanwo-Olu, has been met with a chorus of approval and support. Dr. Shittu, known for his exceptional academic pedigree and outstanding work experience, is hailed as a "round peg in a round hole" by supporters, a testament to his suitability for the role. With an academic journey that reads like a scholarly odyssey, his qualifications resonate as a beacon of hope for education enthusiasts and young people striving to excel.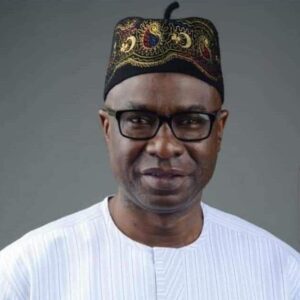 http://kakalistiq.com reports that Dr. Shittu's academic odyssey began at Ibadan Municipal Government Primary School and continued at Nazareth Grammar/Commercial College in Lagos. He pursued higher education at the Lagos State College of Science and Technology, where he graduated with an HND in Business Administration. His insatiable thirst for knowledge led him to Delta State University, where he earned a Post Graduate Diploma in Marketing and a Master's in Business Administration (MBA). His academic journey also encompassed degrees from Olabisi Onabanjo University and Saint Monica University in Cameroon, culminating in a Ph.D. in Forensic Accounting and Audit from Charisma University, UK.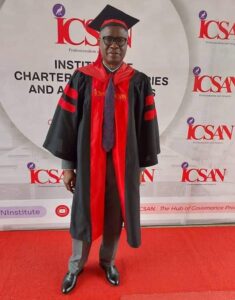 As a qualified Chartered Accountant and a Fellow of prestigious professional bodies such as the Institute of Chartered Accountants of Nigeria and the Nigerian Institute of Management, Dr. Shittu's work experience is equally impressive. From being the Chief Accountant of Elite Textile Nigeria Limited to founding KIM CONSULTANTS LTD and BABATUNDE SHITTU & CO, his footprint in the private sector is substantial. However, his journey in the public sector, starting as an Accountant in the Local Government Service of Lagos State, and later as a Special Assistant to prominent Lagos State Governors, showcases his commitment to serving the public good.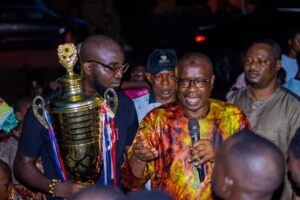 Dr. Shittu's appointment on September 11, 2019, as a Permanent Board Member at LASUBEB, further solidified his dedication to education and development. Now, as the Chairman of the board, he stands poised to leave an indelible mark on the education landscape, fostering a spirit of excellence and meritocracy that encourages the younger generation to strive for greatness.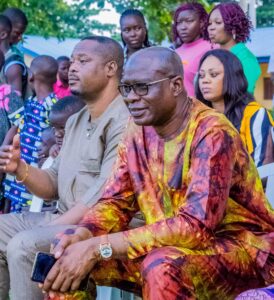 From every corner of the Center of Excellence and beyond, congratulations have poured in. The digital realm has been abuzz with felicitations, underscoring the impact Dr. Shittu has had as a silent philanthropist, an advocate for education, and a beacon of competence. It's a unanimous sentiment: his appointment will not only shape the future of education in Lagos but will also inspire the youth to leverage education as a potent tool for personal and national growth.
With Dr. Hakeem Babatunde Shittu at the helm, Lagos State's Universal Basic Education Board is poised for a new era of transformation, innovation, and unwavering commitment to fostering a generation of thinkers and doers.
For more details and to join the chorus of congratulations, visit our Facebook page: https://m.facebook.com/story.php?story_fbid=pfbid02Mc532PNMs2Hee7ztb4EQNGAnFFx2SAXjpnBYyL1z29pnj4m4G4SD8P9s7pbSETkAl&id=100093024429887&mibextid=Nif5oz