The enchanting town of Ilara, on Saturday, August 19th, 2023, stood witness to a captivating convergence of tradition and modernity as His Royal Majesty, Oba Dr. Olufolarin Ogunsanwo, the revered Alara of Ilara Kingdom, installed the prestigious "Ikeji Ilu," High Chief Balogun Azeez Adeoye, during his monumental 3rd-anniversary celebrations.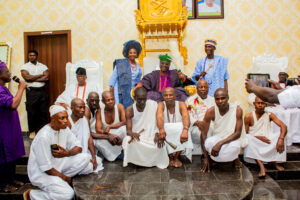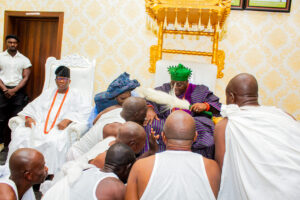 Amidst an atmosphere charged with reverence and jubilation, the installation of this revered title resonated as a powerful symbol of authority, rekindling unity and fostering an atmosphere of deep respect within the heart of the ancient community.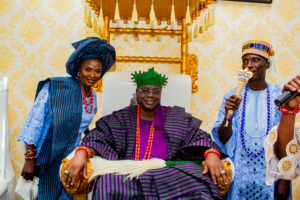 http://kakalistiq.com reports that the palace grounds reverberated with the rhythmic beats of age-old drums as devout chief priests orchestrated sacred rites that imbued the occasion with timeless significance. Amidst the ceremonial echoes, an eager gathering of family, friends, well-wishers, and townspeople awaited the unfolding of a new chapter.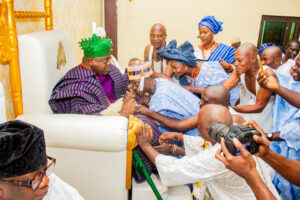 The grandeur of the event extended to the esteemed guests who graced the occasion. Distinguished royal fathers, including the venerable Elemuren of Emuren, the noble Ogegbo of Ibonwon, and the sagacious Olu of Araromi-Elerangbe (Ibeju-Lekki), lent an air of regality to the proceedings. Bishop Afuye, Barrister Olayinka Oladunjoye, High Chief Charles Keshinro, Chief Talabi, and other luminaries further enriched the celebratory atmosphere with their presence.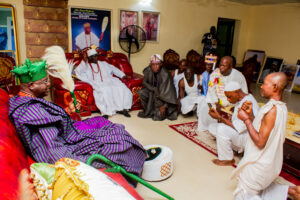 The culmination of rituals led to a pivotal moment – the presentation of certificates and letters of appointment by the Lagos State Government. The newly installed "Ikeji Ilu," now draped in the esteemed mantle of responsibility, stood before his people with a sense of honor and purpose. Alara, in his address, lauded the chief's proven integrity and affirmed his faith in the chief's leadership acumen.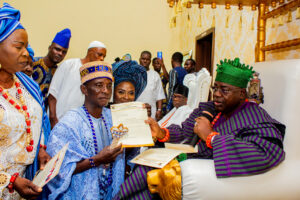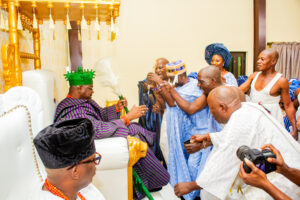 "The Ikeji Ilu stool," the Alara articulated, "holds a pivotal place within our tradition. He is the second in command, an embodiment of our history and aspirations. This installation, rooted in the wisdom of our forebears, signifies continuity and growth for Ilara." The Alara's words echoed like a clarion call, underscoring the sanctity and significance of the title, passed down through generations.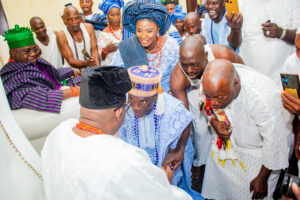 With the weight of tradition behind him, the Alara exhorted the sons and daughters of Ilara to uphold honor and respect due to the newly installed "Ikeji Ilu." His voice resonated with authority as he delineated the chief's role as his trusted lieutenant, poised to take the reins in times of need. The promise of collaboration and unity was palpable, as Alara envisioned a future where Ilara, the oldest community, and stool in Epe Division, would ascend to its rightful place, guided by shared purpose.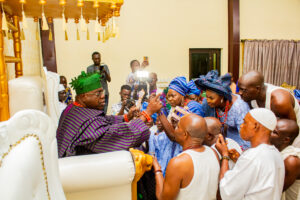 The installation of "Ikeji Ilu" wasn't merely a ceremony; it was a symbol of tradition and progress intertwined, a testament to Oba Dr. Olufolarin Ogunsanwo's visionary leadership. With the monarch's resolute assurance of more development on the kingdom, Ilara's future shone brighter than ever, fueled by the unity and spirit that had illuminated this historic day.