The serene landscape of Ilara Kingdom becomes infused with a profound promise of education's transformative power as the recently installed honorary chiefs, Otunba Yemi Lawal and Dr. Bisi Onasanya, unveil a legacy that champions learning and community betterment.
In a testament to their unwavering dedication to the progress of the kingdom, these dignitaries have pledged to usher in a new era of opportunity through scholarships for 100 students and other programs.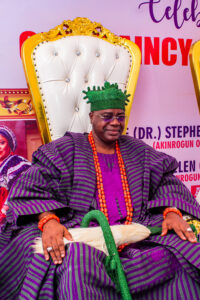 In a grand ceremony that radiated with tradition, gratitude, and a commitment to progress, http://kakalistiq.com reports that His Royal Majesty Oba Dr. Olukayode Olufolarin Ogunsanwo, the distinguished Alara of Ilara Kingdom, extended his realm of leadership to encompass the two exemplary partners and their wives who have ceaselessly championed the advancement of the community.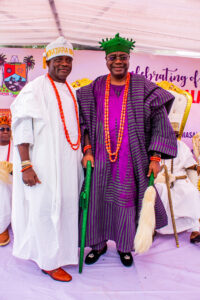 Amidst the tapestry of ancestral rites and celebratory fervor, the Alara, in commemoration of his 3rd Anniversary, held on Saturday, August 19th, 2023, elevated Otunba Yemi Lawal and Dr. Bisi Onasanya to the esteemed positions of Bobadara of Ilara and Akinrogun of Ilara, respectively.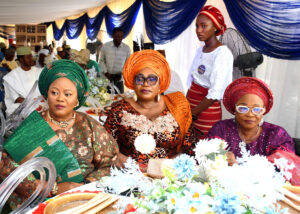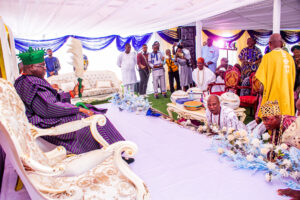 The customary Yoruba rites, executed with precision and reverence, painted the installation ceremony with strokes of heritage and authenticity. The Ilara chief priests invoked the spirits of tradition, ushering in a sense of continuity that connected the past, present, and future.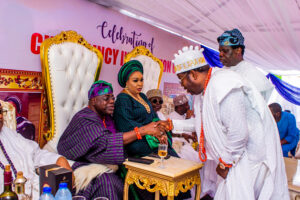 In an exclusive report by this news medium, the occasion was illuminated by the presence of distinguished guests, with Ogun State Deputy Governor Her Excellency Mrs.Noimot Salako-Oyedele and her husband, His Excellency Mr. Bode Kashif Oyedele, gracing the event.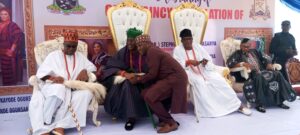 Esteemed individuals like former Lagos State Commissioner for Information and Strategy, Mr. Steve Ayorinde; former Chief Press Secretary to Governor Ambode, Mr. Habib Haruna; AIG Frank Mba; Hon. Lanre Odubote MHR; Barrister Olayinka Oladunjoye; Lagos State House of Assembly Member, Epe Constituency II, Hon. Sylvester Ogunkelu; and Ambassador Lawal, adorned the celebration with their presence, underscoring the event's significance.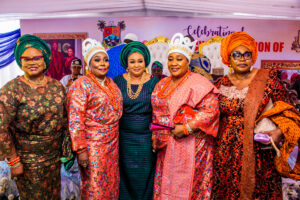 The Alara, who stood as the beacon of the celebration, expressed his profound contentment at the presence of dignitaries who had honored the event. With heartfelt sincerity, he extended gratitude to the newly appointed honorary chiefs, lauding their relentless commitment to the betterment of Ilara.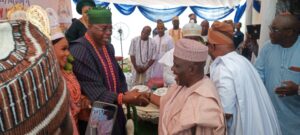 "This isn't just a ceremonial gesture," the Alara affirmed, "but a recognition of their profound contributions to our beloved community. Their dedication to Ilara's progress has been evident in the impactful projects they've undertaken. Otunba Yemi Lawal and Dr. Bisi Onasanya have distinguished themselves as partners in the journey of development and unity."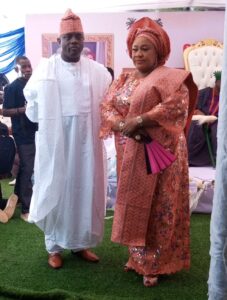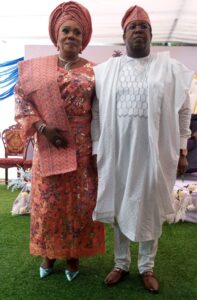 In the spirit of gratitude, unity, and a shared commitment to progress, Alara voiced his appreciation for the tangible service these individuals have offered to Ilara. With scholarship promises as one notable manifestation of their devotion, their installment into the ranks of honorary chiefs was a mark of recognition for their enduring dedication.