In an empathetic move aimed at cushioning the effects of recent economic changes, Princess Surah Olayemi Animashaun, the Chairman of Epe Local Government, has announced an innovative food bank initiative set to be a beacon of hope for thousands of residents. The initiative comes as a response to the removal of petrol subsidies, a decision made at the national level, and signifies the chairman's unwavering commitment to the welfare of her constituents.
The commendable initiative, first reported by www.kakalistiq.com, reflects Chairman Animashaun's dedication to ensuring that the people of Epe are not left to bear the brunt of economic difficulties. The food bank initiative has been meticulously planned to extend assistance to those most affected by the recent removal of petrol subsidies, which has led to increased food prices and exacerbated the financial struggles of the vulnerable population.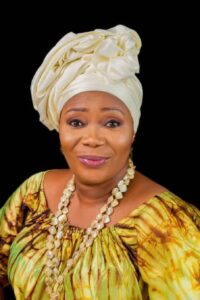 Scheduled to take place on the 28th and 29th of August 2023, at the Local Government Secretariat in Ita-Marun by 10 am, the food distribution event promises to be a remarkable effort that aims to put smiles on the faces of the people across the 8 political wards constituting the local government.
With a resolute commitment to delivering the dividends of democracy directly to the grassroots, Princess Animashaun's initiative will target the most disadvantaged individuals and families within the community. The initiative is expected to counteract the sharp surge in food costs by focusing on the distribution of essential items such as rice, yam, and other consumables. By directing resources towards these essentials, the chairman seeks to offer relief to those who are grappling with financial hardships exacerbated by the economic shifts.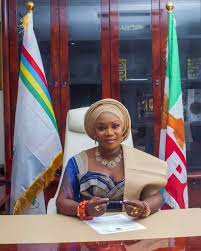 The widespread enthusiasm for the food bank initiative stems from the fact that it goes beyond mere tokenism. Princess Surah Olayemi Animashaun's initiative is rooted in a profound understanding of the challenges faced by her constituents, and her response is a testament to her visionary leadership and dedication to the well-being of the local population.
As the residents of Epe anticipate the upcoming food distribution event, there is an overwhelming sense of gratitude and hope. Princess Animashaun's actions have reaffirmed the role of leadership in addressing the concerns of the community, and her food bank initiative stands as a model example of using local resources to enact positive change.