In a breathtaking grand finale that will be etched in the hearts of all who witnessed it, the Nigerian International Fuji music legend, Alhaji Sule Alao Malaika, took center stage at the Epe Kayokayo Festival 2023, transforming the fish basket of Nigeria into a mesmerizing spectacle of dance and music.
The Epe Kayokayo Festival, held on Saturday 5th August 2023 at the historic King Kosoko Embarkment Center, Marina Waterfront, Epe, Lagos State, commemorates the historic landing of King Kosoko in 1851, a significant event in the town's rich heritage.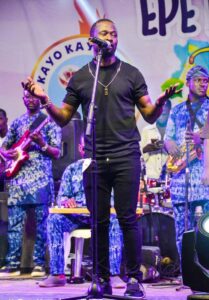 Before the arrival of the star Nigerian Fuji icon, Kakalistiq.com  reports that the festival had already showcased the best of young hip-hop and rap talents, along with popular indigenous Islamic and Fuji artists, including Alhaji Amuda Yusuf, Omojeje, Yusuf Yusuf, and Iya n Cairo. However, it was Alhaji Sule Alao Malaika's performance that truly stole the show.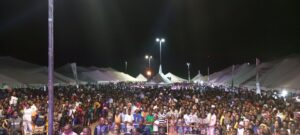 The Epe town buzzed with excitement as guests, tourists, and residents alike thronged to witness the iconic Kayokayo celebration. The atmosphere was electrifying, with the air filled with the echoes of music and dance from thousands of fans and supporters eagerly anticipating the arrival of their beloved Fuji icon.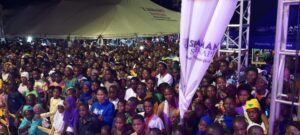 As midnight approached, Alhaji Sule Alao Malaika having been ushered in by Alhaji Amuda Yusuf, stepped on the stage, and the crowd erupted with joy. His music reverberated across the town, captivating hearts and souls, providing festival participants with an endless wellspring of happiness and fulfillment.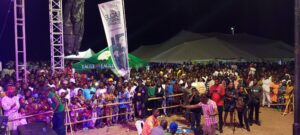 In a surprising turn of events, the enthusiastic crowd could not contain their excitement and rushed to the stage to get closer to their adored music legend. Unfazed by the sudden surge, Alao Malaika continued to entertain his loyal fans with an unwavering energy that left everyone in awe.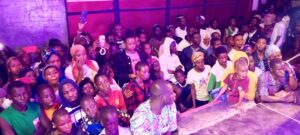 Kakalistiq.com, your trusted source for cultural news, reported that the Fuji icon's performance elevated the Epe Kayokayo food heritage tourism to new heights. The festival, already a celebration of rich traditions and cultural heritage, was elevated to an unprecedented level of spectacle and joy by Alhaji Sule Alao Malaika's breathtaking display.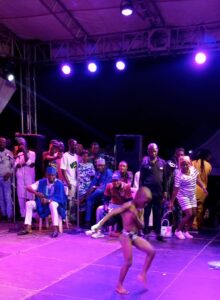 The fusion of traditional and contemporary music, delivered in Alao Malaika's signature style, resonated with the diverse audience, creating an experience of unity and celebration. As the music legend's performance reached its climax, it was evident that his magnetic presence had left an indelible mark on the hearts of everyone present.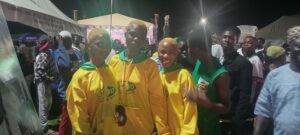 The Epe Kayokayo Festival 2023 showcased the best of Nigeria's cultural richness and artistic brilliance, with Alhaji Sule Alao Malaika serving as the crown jewel of the event. His thrilling dance and music performance truly shut down Epe in spectacular fashion, leaving a lasting memory of a festival that epitomized the joyous spirit of Nigeria's heritage.