The Epe Kayokayo 2023 Grand Finale took center stage on Saturday 5th August 2023, as the outgoing Coordinator, Otunba TJ Abass, the Aremo of Epe Kingdom, expressed disappointment over the inability of the Lagos State Government to sponsor the much-anticipated week-long global festival. The Coordinator, who has been at the helm for the past three years, lamented the clandestine efforts made during his tenure to secure government backing for the event.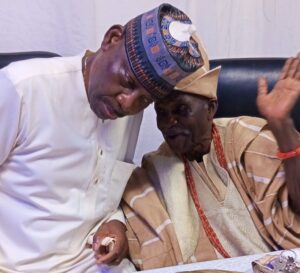 In a heartfelt address to a spirited crowd, the Coordinator emphasized the significance of the crowd-funding strategy implemented two years ago. This strategy, he said, enabled everyone, regardless of their financial capacity, to contribute as little as 1000 naira towards the festival's success. Last year, an impressive 25 million naira was raised, followed by 20 million naira this year. "Despite persistent efforts, securing sponsorship from the Lagos State Government remained an elusive goal," he added.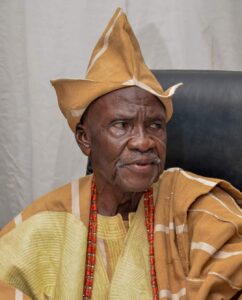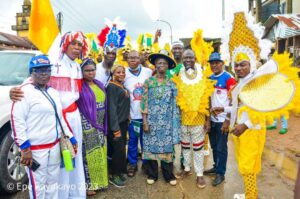 The Coordinator expressed gratitude towards the numerous sponsors, donors, media outlets, community leaders, and individuals who rallied behind the celebrations. He specifically commended organizations such as Nigerian Distilleries, producers of Seaman's Aromatic Schnapps, and International Distillers Limited, producers of Eagle Aromatic Schnapps. Media houses such as Ekohotblog; Kakalistiq media; LTV 8; Lagostrend; Epe News; Alaro Tide; Epe Lawa; Epe Times; and Sage Media were appreciated for their unwavering support projecting the festival to the world.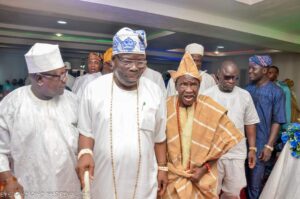 "I thank you all for what you are doing for our community, I really appreciate you all," he remarked, acknowledging their instrumental roles in making the festival a resounding success.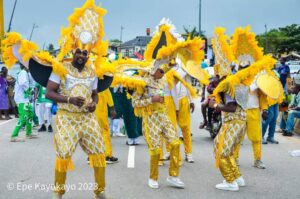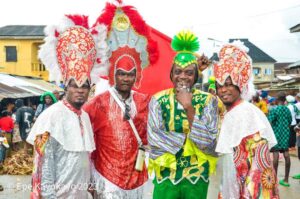 Addressing any potential concerns about his management style, the Coordinator extended an apology to those who may have been taken aback, clarifying that his approach was rooted in a genuine spirit of altruism and dedication. He expressed his fervent desire to deliver a historic festival that would leave an indelible mark on the community.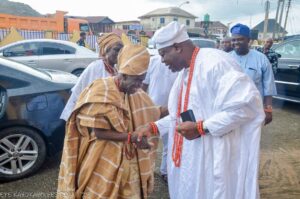 "I just want to take this opportunity to thank once again those individuals who have been able to trust us with their hard-earned resources, which has made this event quite successful."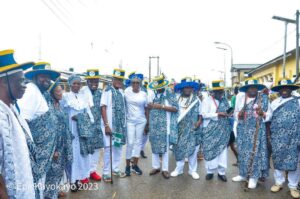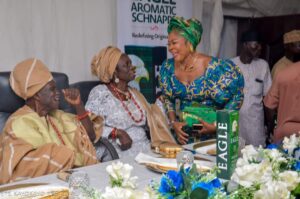 On behalf of the Olu-Epe of Epe Kingdom, the Olu-Epe-in-Council, and the members of the Kayokayo committee, the Coordinator extended heartfelt appreciation to all contributors. He reserved special acknowledgment for Epe's sons and daughters in the diaspora, who leveraged the Kayokayo festival as a platform to address pressing socio-economic challenges within the community. The event also provided a stage for showcasing local talents and stimulating the local economy.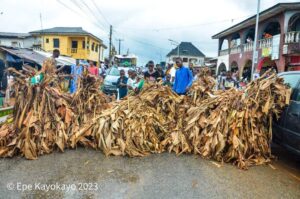 As the night drew to a close, the Coordinator expressed genuine excitement about the historic evolution of the festival and invited members of the Kayokayo committee to step forward and be celebrated by the enthusiastic crowd.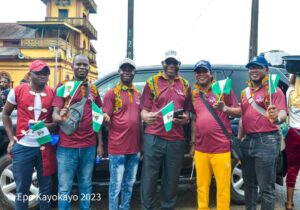 The Epe Kayokayo 2023 Grand Finale will undoubtedly be remembered as a testament to the strength of community spirit and the power of collective efforts, even in the absence of official government sponsorship.