Kakalistiq.com reports that Hon. Shittu Idowu (SAICO), the Education Secretary of the Local Government Education Authority in Epe Division, has taken a proactive step towards enhancing the educational landscape by conducting a thorough inspection of the 74 primary schools within the divisional area.
In a disclosure made in Epe on Thursday, Mr. Idowu highlighted the purpose of the inspection, stating, "This development is necessary to substantiate the level of educational progress of the pupils and the teachers."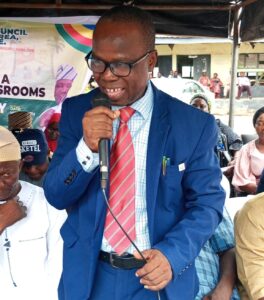 The inspection aims to evaluate not only the academic advancement of the learners but also the overall status of the classroom facilities. Mr. Idowu emphasized the significance of a conducive learning environment, stating, "If the classroom environment is not conducive for learning, it will affect the cognitive ability of the pupils."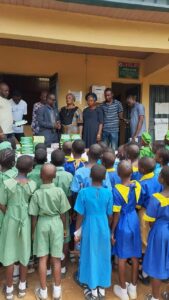 Mr. Idowu clarified that the school inspection has been an ongoing initiative since assuming office a year ago. He expressed commitment to ensuring continuous exercise until the desired results are achieved.
Highlighting his administration's focus, Mr. Idowu outlined plans for staff welfare improvement, productivity boosts through training and re-training, school inspections, and staff discipline enforcement.
Commending Governor Babajide Sanwo-Olu, Mr. Idowu acknowledged the substantial investments made by the administration in the education sector. He stated, "This administration has provided standard infrastructure, educational materials, and other teaching tools, enhancing the education sector across the city."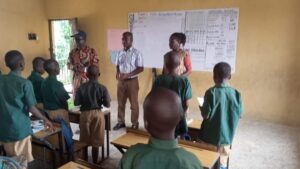 However, Mr. Idowu, echoing the sentiment of "Oliver Twist," emphasized the need for more government attention. He pointed out areas such as utility vehicles for LGEA directors, staff incentives, increased teacher recruitment in public schools, and other vital aspects requiring intervention.
Expressing gratitude, the Education Secretary appreciated Governor Babajide Olushola Sanwo-Olu and Deputy Governor Dr. Kadri Obafemi Hamzat for appointing Dr. Shittu Hakeem as the new Executive Chairman of the Lagos State Universal Basic Education Board (LASUBEB).
Mr. Idowu highlighted Dr. Shittu Hakeem's proactive approach, mentioning the assessment of Education Secretaries' offices for necessary renovations and the realization of the long-awaited employment of teaching staff.
The comprehensive school inspection is part of a broader strategy to foster a conducive and progressive learning environment for the pupils within the Epe Division.