In a heartfelt display of community care and support, Kakalistiq.com reports that the residents of Epe Constituency I in Lagos State were the beneficiaries of a food palliative distribution spearheaded by Hon. Abiodun Tobun, the dedicated representative of the constituency in the Lagos State House of Assembly. The distribution event took place today Sunday, September 24, 2023, at his Epe Constituency office, providing essential relief to selected constituents.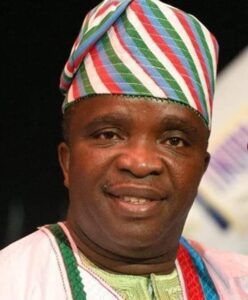 Addressing the gathered beneficiaries, Hon. Tobun emphasized, "Today's exercise holds immense significance for our constituents in Epe and underscores the compassionate leadership of Governor Babajide Sanwoolu. In these challenging times. It's a collective effort to make Lagos State a better place for all, and we're proud to be a part of it."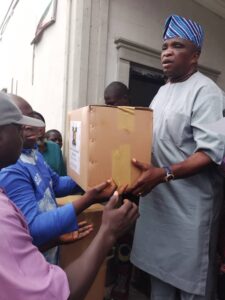 The newly appointed Chairman, House Committee on Commerce, Industry and Cooperatives expressed his commitment to ensuring that every deserving constituent receives assistance during these challenging times. He appealed for patience from those who have yet to benefit, emphasizing that this distribution effort is ongoing. Notably, he also extended cash support to constituents who had eagerly gathered at his residence in anticipation of receiving aid.
During the event, Hon. Kehinde Adeniyi, the Lagos State All Progressives Congress (APC) Social Welfare Secretary, conveyed heartfelt appreciation on behalf of the beneficiaries. He underscored the party's unwavering dedication to alleviating the difficulties brought about by the recent fuel subsidy removal and encouraged continued support for  President Bola Tinubu's transformative leadership, Governor Babajide Sanwoolu's THEMES+ agenda, and the ideals of the party.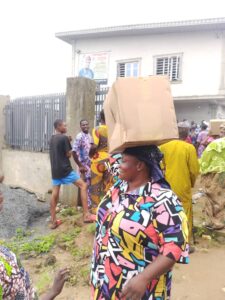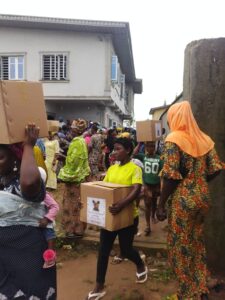 Hon. Toyin Gbadamosi, the Local Government Area (LGA) Chairman of the party, expressed his thoughts on the development, stating, "This compassionate gesture by Hon. Tobun reflects the core values of our party – caring for the people. We are proud of his dedication to improving the lives of constituents in Epe. Together, we will continue to work tirelessly to make life better for everyone in our community."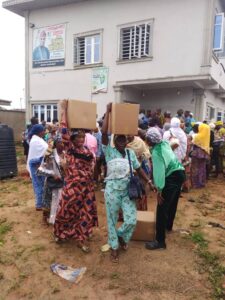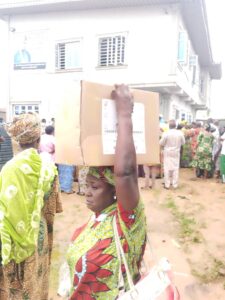 The beneficiaries of the palliative, who were the first round of selected widows, elderly individuals, and vulnerable members of the community from across the constituency, lauded the exercise as praiseworthy. They expressed their gratitude to Hon. Tobun with heartfelt prayers, highlighting the positive impact of such initiatives on their lives.
The event drew the presence of party stalwarts, religious and community leaders, youth groups, and ardent party supporters, underscoring the collaborative spirit and solidarity within Epe Constituency.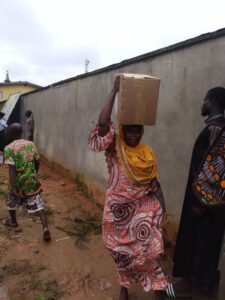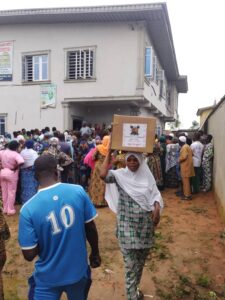 As the palliative distribution served as a beacon of hope, it symbolized the unwavering commitment to the well-being and progress of the community.