In a heartwarming display of commitment to nurturing young minds and uplifting their educational journey,  kakalistiq.com reports that members of the Realers Initiative have embarked on the "Academic Enhancement Project," leaving an indelible mark on the students of UPE Primary School Iraiye, Eredo LCDA, Epe Division, Lagos State.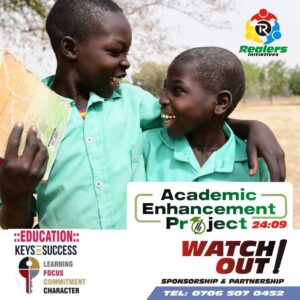 This remarkable initiative, which took place on Friday, September 21, 2023, aims to revive the quality standards of primary education and instill values of commitment, focus, and character in young learners.
The project, spearheaded by the Realers Initiative, seeks to bridge the gaps in primary education, especially in underprivileged areas lacking essential infrastructure and educational relief materials. By distributing school bags, uniforms, sandals, notebooks, and other stationery to the students, the initiative is fostering an environment conducive to learning and personal development.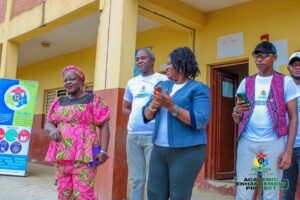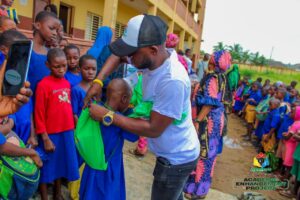 Founder and CEO of the Realers Initiative, Oshineye Abolanle Ayanfeoluwa, illuminated the vision behind the Academic Enhancement Project. He expressed his belief that a strong educational foundation paves the way for success in adulthood and contributes significantly to society. "With unwavering dedication, the Realers Initiative aspires to make a future where every child can realize their full potential a reality," he added.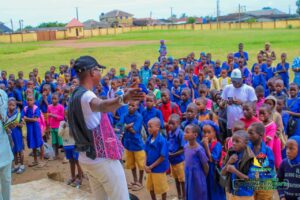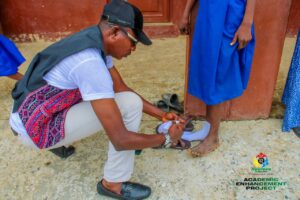 The project kicked off with a meeting between the Realers Initiative team and the headmistress of UPE Primary School Iraiye, alongside special adviser Barrister Olaore Comfort Oluwatoyin. The group received an approval letter and appreciation from the Local Government Education Authority (LGEA), affirming their commitment to this noble cause.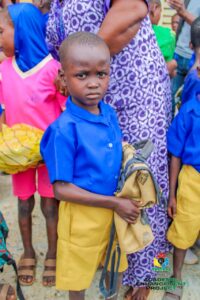 Key figures of the Realers team, including board secretary Mr. Ibikunle Mike and Special and Legal Adviser Barr. Olaore Oluwatoyin Comfort, proceeded to sign official documents related to the program, cementing their dedication to improving primary education standards.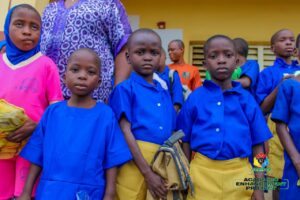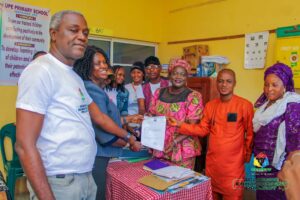 The students, the ultimate beneficiaries, received 100 school uniforms (both for males and females), 50 school bags, 50 school sandals, 400 notebooks, 50 pairs of socks, and more. The initiative seeks to equip these young learners with the tools they need to excel academically and develop essential life skills.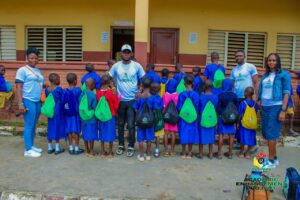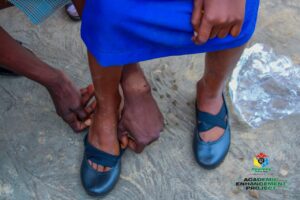 As part of the program, students were treated to a short but impactful lecture titled "Education is the Key to Success," where Barrister Olaore emphasized the importance of learning, focus, commitment, and character in shaping successful individuals.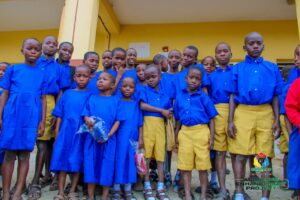 Mrs. Orimogunje Adebowale Ayoni, the school headmistress, conveyed her appreciation on behalf of the pupils and teaching staff, commending Miss Zainab Oludegun for her instrumental role in networking the program with the school. She expressed amazement at the organization's benevolence and its positive influence on the students' educational journey.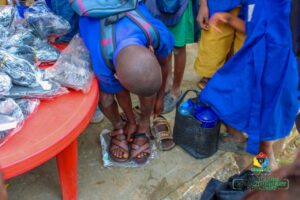 In response, the students expressed profound gratitude to the Realers Initiative, assuring the organizers that their generosity would not only inspire academic success but also contribute to the growth of their communities.
The Realers Initiative's benevolent gesture towards primary school pupils reflects their steadfast commitment to nation-building and instilling a sense of hope and possibility in the hearts of the young learners. This endeavor serves as a testament to the power of collective efforts in shaping a brighter future through education