In a heartwarming display of leadership and commitment to educational development, Kakalistiq.com reports that Chairman Engr. Sesan Olowa of Ibeju-Lekki Local Government has kindled the hopes of local youth and their parents, eliciting accolades from all and sundry.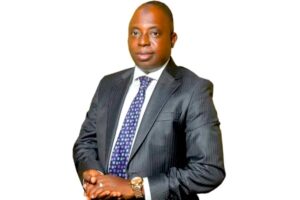 One of such appreciative citizen is the Moderator of Lagos, Ibeju-Lekki Youth Right Activist, who has joined several youths to commend the laudable initiative. Quoting Helen Keller, he emphasized, "At times, our own light goes out and is rekindled by a spark from another person. Each of us has cause to think with deep gratitude of those who have lighted the flame within us."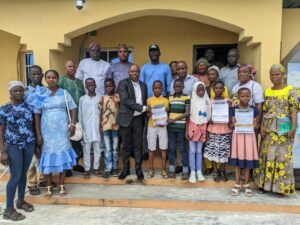 With an unwavering focus on uplifting the community, the Moderator noted that Chairman Olowa's administration has embarked on a mission to ensure that no child is left behind in their pursuit of education. He believes that "A good objective of leadership is to help those who are doing poorly to do well and to help those who are doing well to do even better. His leadership has indeed ignited a spark of hope and belief in the hearts of the local residents."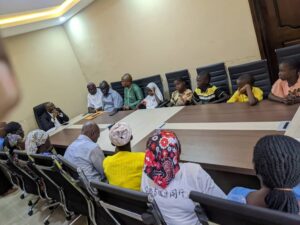 The Moderator basked in the euphoria of the joyful day that unfolded in Ibeju-Lekki on September 13 2023 as Chairman Olowa presented cheques worth One hundred and twenty thousand naira only (120,000) to the parents of deserving students. This generous scholarship program is part of his commitment to sponsor students in the Unity/Model Secondary Schools throughout their six-year academic journey, covering the 2023/2024 academic session.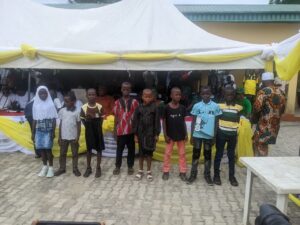 He noted that the beaming parents applauded and expressed their heartfelt gratitude to Chairman Olowa, fondly known as "Mr. Project," for steadfastly keeping his promises. They seized the opportunity to extend their thanks to Supervision for Education, Hon. Sofwan Ogungbo, and the Head of Education department for their dedicated efforts in making this educational dream a reality this year.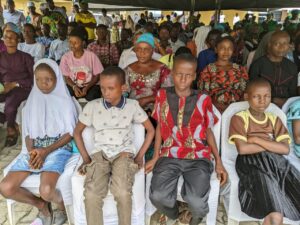 Chairman Sesan Olowa's dedication to nurturing the potential within the youth and his unwavering support for their educational pursuits serve as a shining example of leadership that truly empowers and uplifts the community.
See more photos: