Kakalistiq.com reports that the coronation ceremony of the Aladepekun of Odo-Egiri Kingdom, His Royal Majesty, Alaiyeluwa Oba Musiliu Abiola Oliwo, in Eredo LCDA, Epe Division of Lagos State, commenced on Monday, October 30, 2023, with a powerful demonstration of the kingdom's dedication to the education of its youth and the well-being of its people.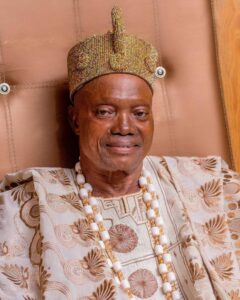 The event kicked off with a compelling lecture on drug abuse, addressing the critical issue of abstinence from anti-social behaviors. Additionally, it featured an exciting quiz competition that pitted public and private schools within the kingdom against each other, showcasing a strong commitment to academic excellence among the youth.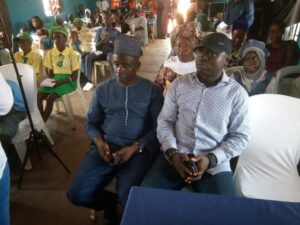 In his address, Oba Oliwo remarked, "Today, we send a strong message about our unwavering dedication to the education of our youth and the health of our community. It is a signal of some of those things we will prioritize under my reign—academic excellence and the rejection of drug abuse."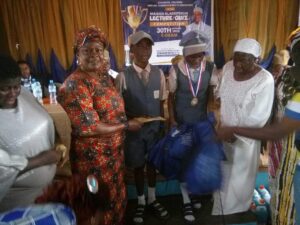 Hon. Engr. Odeyemi Waris, the Supervisor for Works, Eredo LCDA, Chief (Mrs.) Toyin Alaya, the New Iyalode of Odo-Egiri, and Educator Sonoiki Bolaji Idowu, one of the project coordinators, all underscored the kingdom's deep reverence for education, culture, and tradition.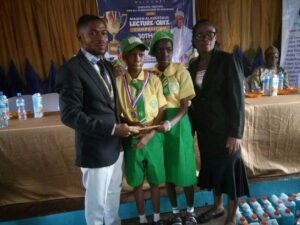 Hon. Odeyemi offered wise counsel to the youth, urging them to remain focused and abstain from drug abuse to secure a prosperous future. His words resonate with the kingdom's unwavering commitment to nurturing responsible and knowledgeable young minds.
"I encourage our young people to maintain a clear sense of purpose in their lives and to abstain from drug abuse to pave the way for a promising future." Hon. Odeyemi advised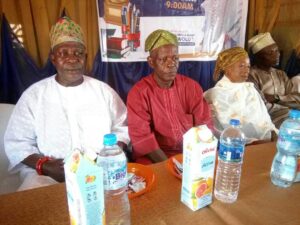 In the aftermath of the quiz competition, Mrs. Wunmi, an administrator from the victorious school, Growing Treasures Primary School, expressed profound gratitude for the event's impact on the students, stating, "This event reinforces the significance of education and the need to combat drug abuse. We are proud to be part of a community that prioritizes these values."
The day's activities, which included free healthcare services provided by the KEDI Healthcare organization, emphasized the imperative of avoiding illicit drugs and embracing responsible lifestyles, particularly among the youth.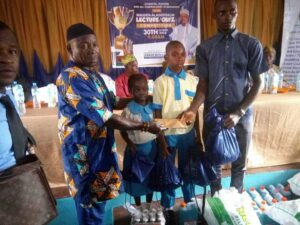 The quiz competition displayed exceptional performances, with Growing Treasures emerging as the top primary school, followed by Ansar-Ud-Deen (A.U.D.) Primary School, Brilliance Academy, and Metti in the subsequent positions.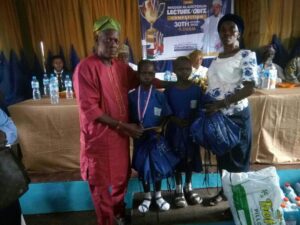 In the junior secondary school category, Odomola Junior Secondary School claimed the first position, with Pobuna and Alaro Junior High School securing the 2nd and 3rd positions, respectively. The ceremony has set a profound precedent for the kingdom's educational and well-being endeavors under the leadership of Aladepekun.