Kakalistiq.com reports that officials from the National Board for Arabic and Islamic Studies (NBAIS) were warmly received by the management of the Lagos State University of Education (LASUED) on Monday, September 25th, 2023, as they convened at the Multimedia Complex of the Vice Chancellor's Office.
NBAIS, Nigeria's supervisory and examination authority for Arabic and Islamic Secondary Schools, embarked on this courtesy visit to foster collaboration and enhance the integration of Arabic studies into LASUED's curriculum.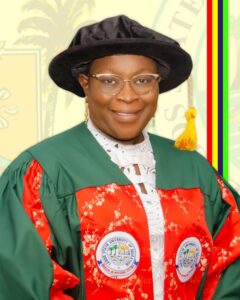 Representing the Vice Chancellor, Professor Bidemi Bilkis Lafiaji-Okuneye, the Acting Deputy Vice-Chancellor [Academics], Dr. Morufu Adedayo Daodu, expressed the university's unwavering commitment to maintaining its position as a pioneering institution among Nigerian tertiary educational establishments. Dr. Daodu commended the prudent leadership of the Vice Chancellor and the tireless efforts of the university's staff, affirming that LASUED is poised to remain a citadel of learning excellence.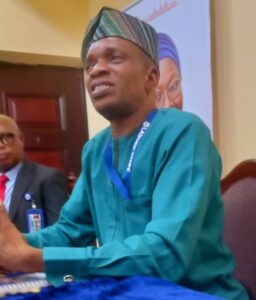 Highlighting the importance of advocacy and publicity for NBAIS, Dr. Daodu stressed the need for increased awareness of the Examination Board's activities within society.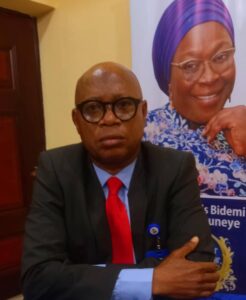 In response, Barrister Idiat Ishola, the Desk Officer for NBAIS, extended heartfelt appreciation to LASUED's management for the warm reception, despite the unscheduled visit. She emphasized that their visit aimed to acknowledge the university's inclusion of Arabic studies in its curriculum. Barrister Ishola also congratulated LASUED on its transformation into a university, expressing optimism that this visit would further strengthen the relationship between the two institutions.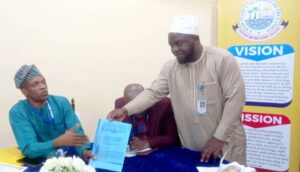 Barrister Ishola reiterated that NBAIS is entrusted with the planning, implementation, and assessment of Arabic and Islamic Studies in universities.
Concluding the meeting, Mr. Opeoluwa Akinfemiwa, the Registrar of LASUED, conveyed gratitude on behalf of the Vice Chancellor and the entire management team to the NBAIS officials for their genuine interest in the university. He extended his best wishes to the visiting team and wished them safe travels to their respective destinations. This visit marks a significant step toward enhancing Arabic and Islamic Studies within the university and fostering a harmonious partnership between LASUED and NBAIS.
See more photos below: