A symphony of excitement and applause echoed through the vibrant air of the Marina Waterfront in Epe on Saturday 5th August 2023 as Hon. Wale Raji, the respected member of the House of Representatives representing Epe Federal Constituency, stood before an eager crowd during the Grand Finale of the 2023 Epe Kayokayo Festival.
Amidst the resounding cheers, Raji seized the moment to promise his constituents a future brimming with even greater dividends of democracy.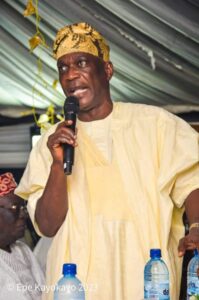 The grand finale marked the culmination of a week-long jubilant celebration of culture and unity, encompassing a diverse spectrum of events such as an informative press conference, Quranic recitation contest, a spirited novelty match, an empowering youth rally, heritage-promoting royal visit, magnificent carnival procession, spiritually-edifying jumaat special prayer, and an exuberant children's party.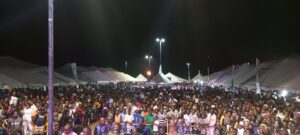 In his address, Rep. Raji's enthusiasm reverberated as he expressed profound gratification at the festival's power to forge an even stronger bond among Epe's indigenes and the broader community. He attributed the festival's resounding success to the relentless efforts of its organizers, making a special point to applaud the visionary leadership of the Epe Kayokayo Festival planning committee, headed by his bosom friend, Aremo of Epe, Otunba TJ Abass. Under their guidance, the festival had soared to new heights, leaving an indelible mark on Epe's cultural landscape.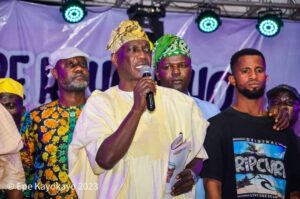 Acknowledging the unwavering support of the people of Epe despite the odds, Raji expressed heartfelt gratitude for their decisive role in his triumphant victory at the polls. He saw their overwhelming endorsement as a testament to the trust they have placed in him, vowing to channel that trust into tangible progress for the Epe division.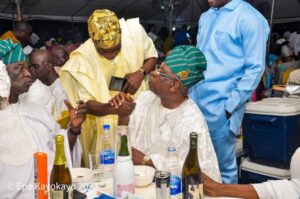 Raji's exceptional commitment and dedication to his constituent's social, economic, cultural, and political advancement were further illuminated as he underscored his unique distinction as the first lawmaker from Epe to secure a third term in the House of Representatives. This achievement not only exemplifies his unwavering dedication but also raises the bar of quality representation in the annals of Epe's history.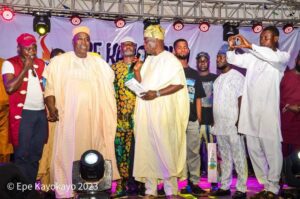 As the echoes of his speech reverberated through the jubilant crowd, Raji's promise of enhanced democratic dividends resonated with hope and optimism, leaving the Epe community with an anticipation of a brighter and more prosperous future.