A visionary step towards an imminent transformation in Nigeria's banking landscape was unveiled as Senate President, His Excellency Senator Godswill Obot Akpabio, named the highly-respected banking executive and technocrat, Senator Tokunbo Abiru FCA, as the Chairman of the Senate Committee on Banking, Insurance and Other Financial Institutions for the 10th Senate.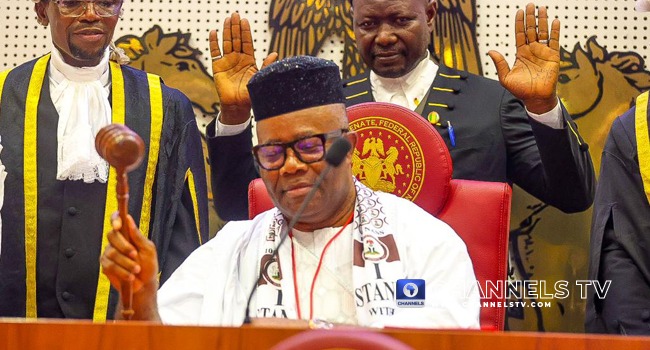 Senator Abiru, representing Lagos East Senatorial District, brings a wealth of expertise from his distinguished career in the financial industry to this pivotal role.
Senator Abiru's appointment comes as a testament to his exceptional track record and unwavering commitment to the financial sector. In the 9th National Assembly, he served as the Chairman of the Senate Committee on Industries, showcasing his versatility and deep understanding of key sectors critical to Nigeria's economic advancement.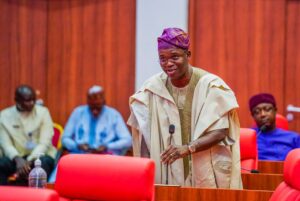 A luminary in the banking realm, Senator Abiru boasts an illustrious career that spans over three decades, marked by remarkable accomplishments at prestigious financial institutions. Rising through the ranks, he achieved the distinction of Executive Director at First Bank of Nigeria, a testament to his astute leadership and strategic prowess.
Notably, Senator Abiru etched his name in Nigeria's financial history as the pioneer and former Managing Director/Chief Executive Officer of Polaris Bank Limited. His visionary leadership led the successful turnaround of erstwhile Skye Bank Plc during a critical period of the industry's evolution. Under his stewardship, the bank navigated challenges and emerged stronger, contributing to the overall stability and resilience of the Nigerian Financial System.
As Chairman of the Senate Committee on Banking, Insurance, and Other Financial Institutions, Senator Abiru's appointment is poised to herald a new era of innovation, oversight, and progress in the nation's financial sphere. With his remarkable insights and deep-rooted understanding of the intricacies within the sector, the stage is set for comprehensive reforms that will shape the future of banking and financial institutions in Nigeria.
As the Senate President also unveiled other distinguished Senators to lead various key committees, Senator Abiru's appointment stands as a beacon of hope and anticipation, igniting a transformative journey that holds the potential to reshape and elevate Nigeria's banking industry to greater heights.