Kakalistiq.com reports that the Lagos State University of Education, Noforija Campus, was plunged into mourning as the news of the sudden and shocking demise of Mr. Ahmed Ajetunmobi, affectionately known as Ajet, reverberated throughout the institution.
The unfortunate incident unfolded in the early hours of Thursday, October 5, 2023, at Mr. Ajetunmobi's residence on Shakiru Tobun Street, Papa, Epe. According to reports, Mr. Ajetunmobi had led his children in observing the Ishahi prayers at home, only to subsequently complain of severe headaches and subsequently collapse.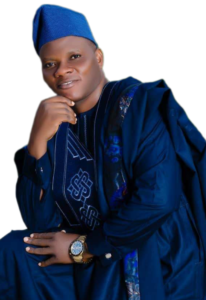 In response to the dire situation, his wife swiftly made a call to one of his close friends and relatives who rushed to the residence with the intention of taking him to the hospital. Tragically, it appeared that before medical assistance could arrive, Mr. Ajetunmobi had passed away, as confirmed by medical officials at the hospital.
The shocking loss leaves behind Mr. Ajetunmobi's young children, siblings and an octogenarian mother, making it an irreparable and monumental tragedy for both his family and colleagues. The bereaved gathered at his residence, offering condolences and sharing in the profound sorrow.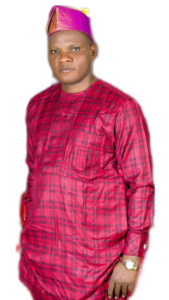 Mr. Ajetunmobi's academic journey was marked by distinction, having obtained both his first and second degrees in economics from Lagos State University. Until his untimely demise, he held prominent positions, serving as a Deputy Registrar at the legacy college, MOCPED, as Principal Assistant Registrar at LASUED, and as the Program Secretary at the Directorate of Degree Programs, University of Ibadan, in affiliation with MOCPED. He was also a one-time Chairman of the Senior Staff Union of Colleges of Education, MOCPED Chapter, and headed some Multipurpose Cooperative Societies.
He was also an active member of his set at Epe Grammar School Old Students Association (EGOSA)and had been nominated by his peers as one of the candidates for the 70th-anniversary celebration. Additionally, he played a crucial role as a member of the newly constituted Electoral Committee for the 2024 EGOSA National Election.
Mr. Ahmed Ajetunmobi was laid to rest on the same day at 2 p.m., in accordance with Islamic rites, at his residence on Shakiru Tobun Street, close to Chief Oriyomi Aiyeola House, Papa. The void left by his sudden departure will be deeply felt by all who knew and worked alongside him.