Kaklistiq.com reports that Epe Federal Constituency, Lagos State, witnessed a historic and momentous event on Wednesday, October 2023, as constituents rejoiced at the news of a critical petition presented in Nigeria's House of Representatives. The petition was addressed to the Speaker of the House, Rt. Hon. Tajideen Abass, and carried significant implications for the community.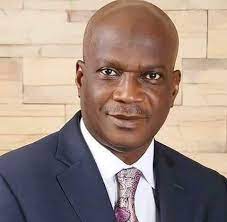 In a widely circulated video that emerged at noon, Representative Wale Raji, who represents Epe in the House of Representatives, passionately read out a petition directed against the Nigerian Army. The petition highlighted concerns related to acts of intimidation, assaults, and trespass on a massive land expanse spanning 329.588 hectares, which rightfully belongs to the Lenuwa Royal family in Iraiye-Oke, Eredo LCDA, Epe, Lagos State.
This development comes in the wake of previous reports by this news medium, Protest Erupts in Iraiye, Epe as Residents Demand Government Action Against Alleged Military Invasion which shed light on the plight of residents in certain areas of Iraiye-Oke.
These residents had taken to the streets in protest against the dehumanizing actions perpetrated by soldiers. Their collective grievances escalated when they learned of Governor Babajide Sanwo-Olu's presence in Epe for a retreat. Nigerian Army's Encroachment in Iraiye-Oke: Protesters Confront Lagos State Governor During Executive Council Retreat. In hopes of government intervention to safeguard their lives and properties, they extended their protests to the event venue.
The protest also extended its reach to the Lagos State House of Assembly, where a group of concerned community indigenes petitioned the Lagos State Governor on the matter Concerned Indigenes of Iraye-Oke Community Petition Lagos Governor Over Alleged Army Land Takeover and Molestation.. It is within this backdrop of fervent community efforts that Rep. Wale Raji's presentation of the petition in the Green Chambers of the House of Representatives was met with excitement and commendation.
Rep. Wale Raji, while addressing the House, emphasized the urgency of the situation and pleaded for immediate intervention. He urged the House to investigate the complaints thoroughly and unveil the truth, asserting that the lives and heritage of Iraiye-Oke were at stake.
"…and the prayer is that the house as a matter of extreme urgency intervenes and come to the aid of the community by investigating complaints and unveil the veracity of same and safe iraiye oke of imminent extermination," Wale Raji retorted.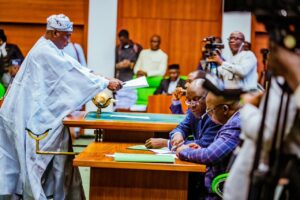 With the speaker's permission, Rep. Wale Raji tendered the petition, marking a historic moment in Epe Federal Constituency's pursuit of justice and resolution. His unwavering commitment to representing his constituents effectively, combined with his extensive oversight functions and impactful intervention projects, reaffirms his dedication to the people of Epe Federal Constituency.
The day of this presentation will undoubtedly be remembered as a pivotal moment in the constituency's history, characterized by remarkable and quality representation.
Below are pictorials of reactions to the development: