Kakalistiq.com reports that residents of the Iraiye community in Epe Division, Lagos State, have taken to the streets to protest against what they claim is an alarming military presence and threats to their lives and properties. The coalition of Community Development Associations (CDAs) comprising Ayedare, Oluwanisola, and Ayedun, today September 12 2023, organized the protest, calling on both the Federal and Lagos State Governments for immediate intervention.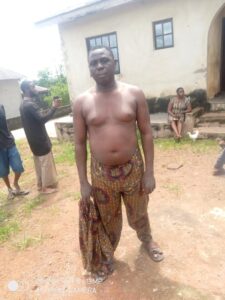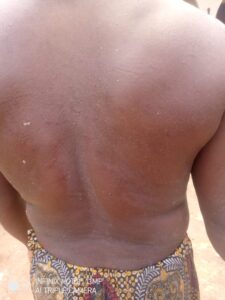 Despite heavy rainfall, the determined protesters voiced their concerns over the alleged inhumane activities of the Nigerian Army in their community. Residents have reported that soldiers have begun forcibly displacing them and marking their homes for demolition, with a noticeable increase in military presence over the past year.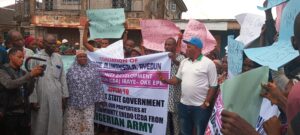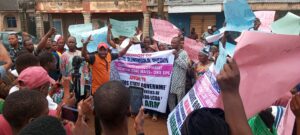 According to Pastor Adeniyi Oluseye, the soldiers' presence became noticeable in 2022, and they began marking houses for demolition in February 2023. The community was shocked when the area claimed by the soldiers expanded from 71 acres to a staggering 391.99 hectares.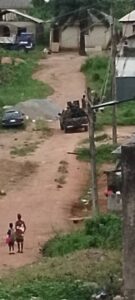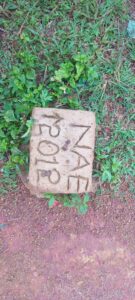 Mr. Musa Aliu Ajibola, a longtime member of the All Progressives Congress (APC) and a stakeholder in the community, passionately appealed to President Bola Tinubu and Governor Babajide Sanwoolu to intervene urgently. He emphasized the community's historical support for the APC and pleaded for their assistance in resolving the crisis.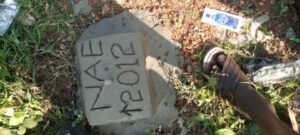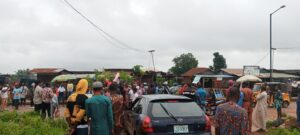 The Headmistress of Divine Innovation School, Iraiye, Mrs. Faniyan Bolatito, shared a harrowing experience of a soldier entering her school premises during closing time, marking the building with a cutlass, causing panic among students and staff.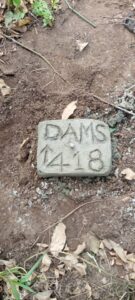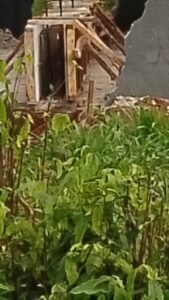 Tragically, Mr. Wasiu Ismaila recounted how his mother, Mrs. Esther Igbokoyi Remilekun, passed away just two days after the soldiers served them with a 3-day quit notice. This heartbreaking story was corroborated by another resident, Mr. Israel Sunday, who added that Alhaja Fausat Abeni Amodemaja is the latest victim who gave up the ghost from the shocking development.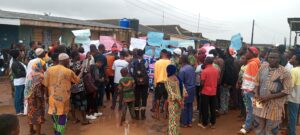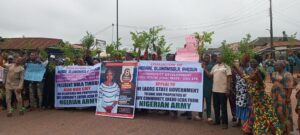 Mrs. Balogun and Mrs. Gbemisola Akeju also spoke of the psychological torment caused by frequent and sudden quit notices issued by the soldiers, while Alhaja Kasali clarified that residents had legally acquired their lands from the Lenuwa Family of Iraiye, with no indication that the land was intended for military use.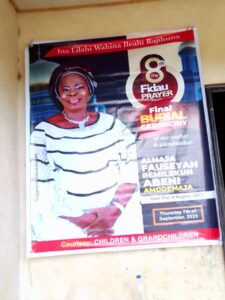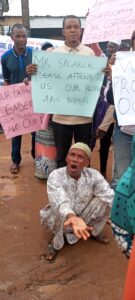 The residents emphasized their belief in the professionalism of the Nigerian Army but called for a swift resolution to prevent the situation from escalating, given Epe's historical tensions with military presence.
All efforts to speak with the soldiers sighted in the community around the disputed areas proved abortive.
The Iraiye community's plea for government intervention is gaining momentum, as they seek a rapid and lasting solution to their grievances to ensure the safety and security of their lives and properties.