In a heartwarming and resolute commitment to usher in a new era of education, Kakalistiq.com reports that Hon. Ismail Akinloye, the Chairman of Eredo Local Council Development Area, has set Jegbende village aglow with excitement. Kakalistiq.com is delighted to report on this triumphant moment as Akinloye fulfills his pledge to provide affordable, accessible, and high-quality education to the beloved people of Jegbende.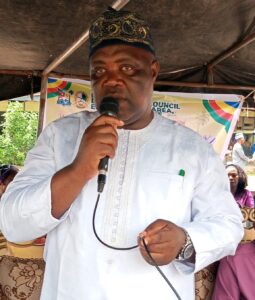 Akinloye, a tireless champion of community development, made this triumphant announcement during the official inauguration of six state-of-the-art classroom blocks with modern toilet facilities on Monday, September 11, 2023. The historic event unfolded at Jegbende village, Odo-Egiri, within the picturesque Epe Division of Lagos State.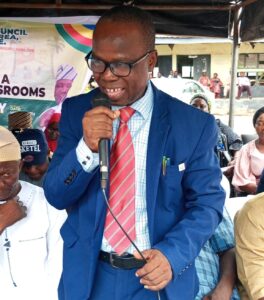 With an unwavering commitment to his "Talk and Do" philosophy, Akinloye spoke passionately about the significance of this transformation. "It is my sacred duty, as a Muslim and a leader, to honor my word to the people. During my campaign, I sought their support and prayers, promising to extend the blessings of democracy. Witnessing the deplorable state of the Universal Primary Education (UPE) Primary School here touched my heart deeply," he said.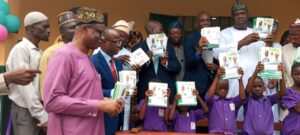 Seeking guidance from the venerable Dr. Hakeem Shittu, a respected leader and former Permanent Board Member of the Lagos State Universal Basic Education Board (LASUBEB), Akinloye was advised to erect a new school building. Today, fate has come full circle as Dr. Shittu, now LASUBEB Chairman, graces the commissioning ceremony.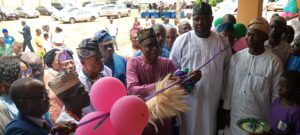 In an exclusive interview, Akinloye urged fellow council chairpersons to prioritize community upliftment programs. He acknowledged that human needs are vast and insatiable, but promised to prioritize development. Akinloye emphasized that the school's infrastructure, stationery, and furniture are vital elements to boost students' morale and sense of belonging. He affirmed that this noble endeavor aligns with Lagos State Government's educational goals, and he announced the recruitment of 50 additional teachers to address staffing gaps in the LCDA.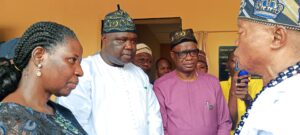 Chairman Akinloye underscored the pivotal role of education as the foundation of national progress. He called upon the Jegbende community to embrace ownership of the new facility and revealed plans to provide a generator following a request from the Head Teacher. Akinloye's education policy promises to elevate teaching and learning standards throughout the LCDA.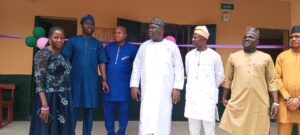 The transformation of Jegbende's educational landscape marks a remarkable stride toward a brighter future. As the community rejoices in this monumental achievement, they eagerly anticipate more transformative projects, underscoring their unique position as a fortunate rural community poised for growth and prosperity.