In a remarkable achievement, Kakalistiq.com reports that the Ibeju-Lekki Local Government, led by its dynamic Mayor, Hon. (Engr.) Abdullahi Sesan Olowa, has received a commendation letter from the Lagos State Ministry of Local Government, Chieftancy Affairs, and Rural Development.
This letter, which was handed to the mayor of the council on October 31, 2023, is a testament to the remarkable progress made during the 28-month tenure of Mayor Olowa's administration.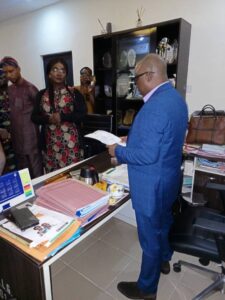 Top officials of the local government welcomed the delegation from the ministry, where the executive chairman highlighted the administration's significant achievements. He attributed this success to the collective efforts of the entire community.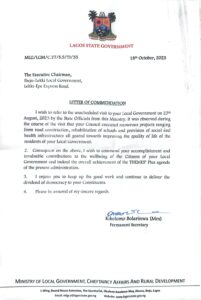 Mayor Olowa appreciated the ministry's commitment to transparency and accountability. Mr. Ogunjobi, the head of the Ministry's delegation, explained that the commendation resulted from an unscheduled visit to assess the development in the Council Area, acknowledging the exceptional performance of the present administration.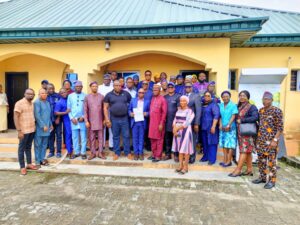 The Council has undertaken numerous laudable infrastructural, social, and environmental projects, earning recognition as one of the most high-performing councils in the state. The Ministry assured the Executive Chairman of more accolades and awards for their commitment to good governance.
Since the start of this administration 28 months ago, Ibeju-Lekki has seen dedicated efforts from politics, management, and the entire workforce to deliver the fruits of democracy to the community.