In a significant move to enhance growth and development in local government administration, kakalistiq.com reports that the Council Chairman of Ibeju Lekki Local Government, Hon. Abdullahi Sesan Olowa, presented official vehicles to supervisors and special advisers at the Council Secretariat on Tuesday, October 31, 2023.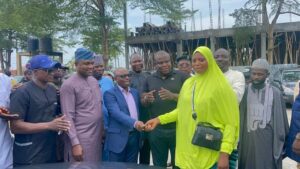 Hon. Olowa, in his address, expressed his deep appreciation for the supervisors' valuable contributions within the executive arm of government. He emphasized that the provision of these vehicles is aimed at ensuring that they can carry out their responsibilities with the utmost ease, ultimately benefiting the people of Ibeju-Lekki Local Government.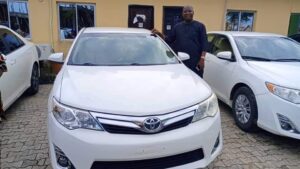 The dedicated supervisors, who were equally grateful for this gesture, pledged their unwavering commitment to serving the local community. Their determination to put their best foot forward was reiterated during the ceremony.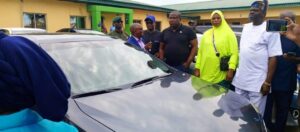 The esteemed beneficiaries of these official vehicles include Hon. Muyideen Kareem, Supervisor for Agriculture and Social Services; Hon. Olusola Edalere, Special Adviser on Agriculture and Social Services; Hon. Mutiu Saheed, Supervisor for Works; Hon. Fatai Alonge, Special Adviser on Works; and Hon. (Prince) Elemoro Ajibola, Supervisor for Special Duties.
Others are Hon. Akeem Balogun, Supervisor for Budget; Hon. Temitope Sofwan Ogungbo, Supervisor for Education; Hon. Wakilat Odupe, Special Adviser on Civic Engagement and Intergovernmental Relations; Hon. Tajudeen Oniwonlu, Supervisor for Health; Hon. Dehinde Aliasau, Special Adviser on Chieftaincy Affairs; and Mr. Issa Olayinka, Chief of Staff to the Council Chairman of Ibeju Lekki Local Government.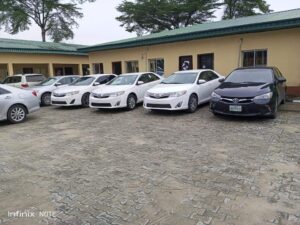 This initiative marks a crucial step towards empowering local leaders, fostering growth, and ensuring the continued development of Ibeju-Lekki Local Government